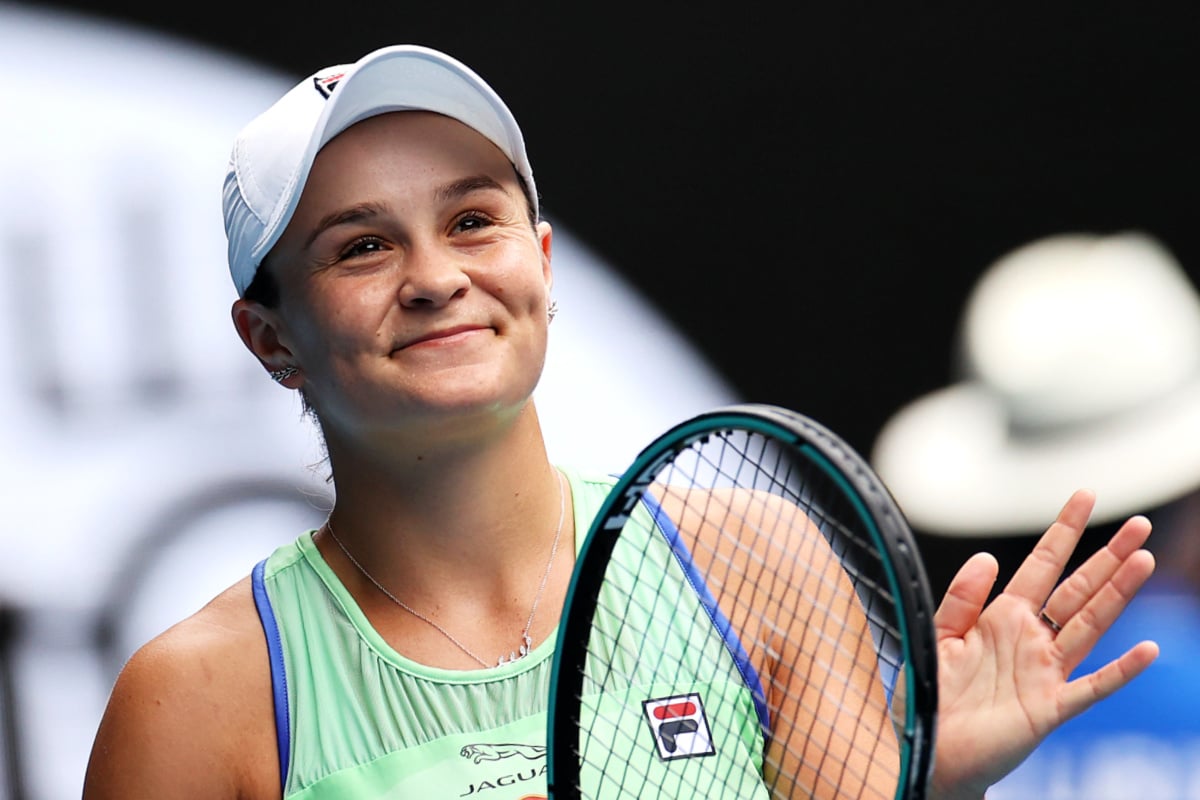 Ashleigh Barty is Australia's greatest tennis hope this decade.
More importantly, the world number one is exactly the kind of sporting hero we can all be proud of, adding Young Australian of the Year to her growing list of accolades.
On Saturday, the 23-year-old tennis player from Queensland was named Young Australian of the Year for 2020, accepting the award from the Australian Open in Melbourne where she's currently fighting to become our country's first Open singles champion on home soil since 1978.
Check out this handy explainer on what it takes to be an Aussie sporting hero in the video below, post continues after video.
Ever humble, Barty said she didn't think she was deserving of the prestigious honour – she's simply trying to be herself and do the best she can every single day.
"This is bizarre. It really is. For me, my family, my team, we're just trying to do the best that we can every single day," she said after finding out she had won from fellow tennis player and former world No.1 Pat Rafter, who was Australian of the Year in 2002.
"It's about being humble and respectful, and giving it a crack – trying to be the best you can be, and that's all you can ask of yourself."
Barty, who is also Tennis Australia's National Indigenous Tennis Ambassador, said she lives each day, on and off the court, by the values instilled in her by her parents and upbringing.
And despite being Australia's highest-ranking tennis player, you may not know much about the 23-year-old Indigenous woman. That's because unlike more controversial players, Ash Barty is quiet in her triumphs – of which there are many.
Here's what you need to know about Ash Barty.
Who is Ash Barty?