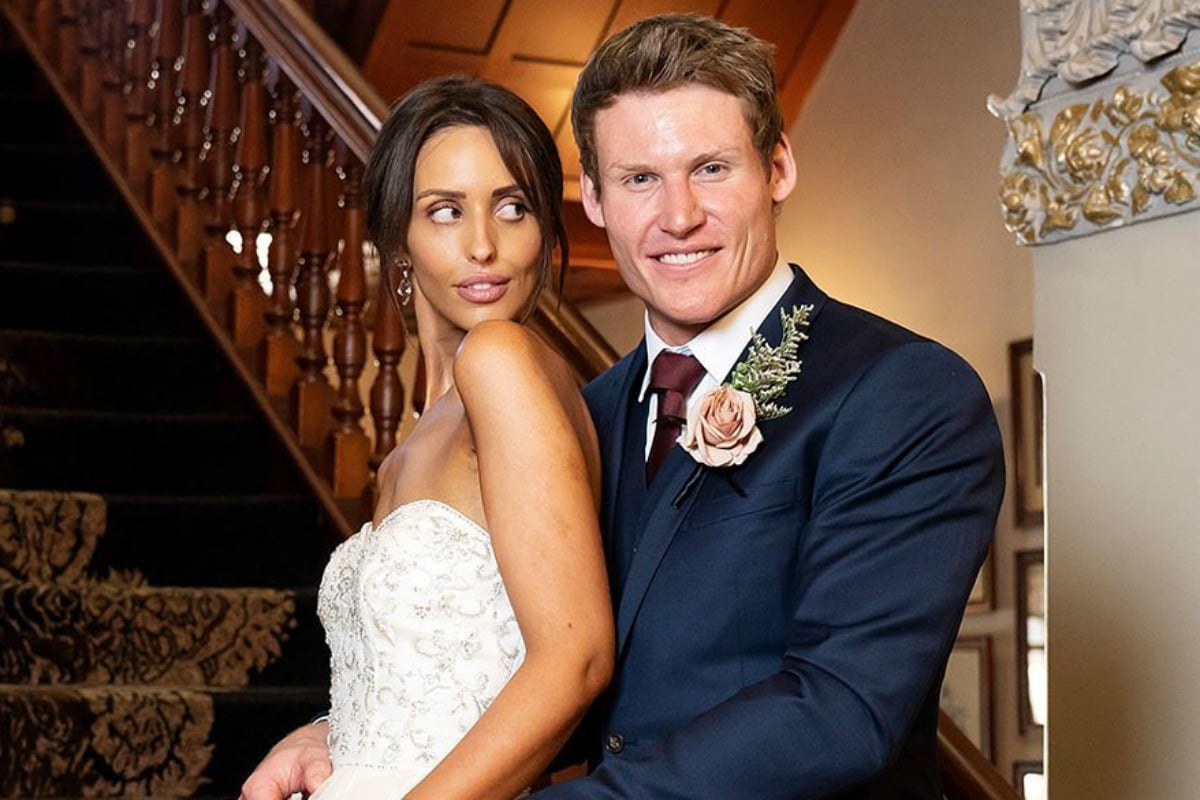 1. Everything we know about the rumour MAFS' Lizzie and Seb are getting married.
Well. It looks like there's a success story to come out of this season of Married At First Sight after all. Apparently Elizabeth Sobinoff and Seb Guilhaus are getting married (for real this time).
Yep, it looks like Lizzie and Seb are going to be this season's Cam and Jules, with their rumoured wedding set to be televised on Nine later this year, according to Now To Love,
A source supposedly told the publication that Seb and Lizzie are currently planning their wedding while staying in Seb's hometown of Adelaide.
"Most of Seb's family is here so it makes sense – and Lizzie has really fallen in love with the city," the source claimed.
"It has a totally different vibe to Sydney and Melbourne, which she likes."
Apparently, the producers are hoping the couple's wedding will pull in high rating, following the success of Cam and Jules' A Current Affair wedding special.
"I wouldn't say she's a bridezilla, but Lizzie knows what she wants," the inside source said.
"She'll have a big enchanted-theme wedding complete with ice sculptures!"