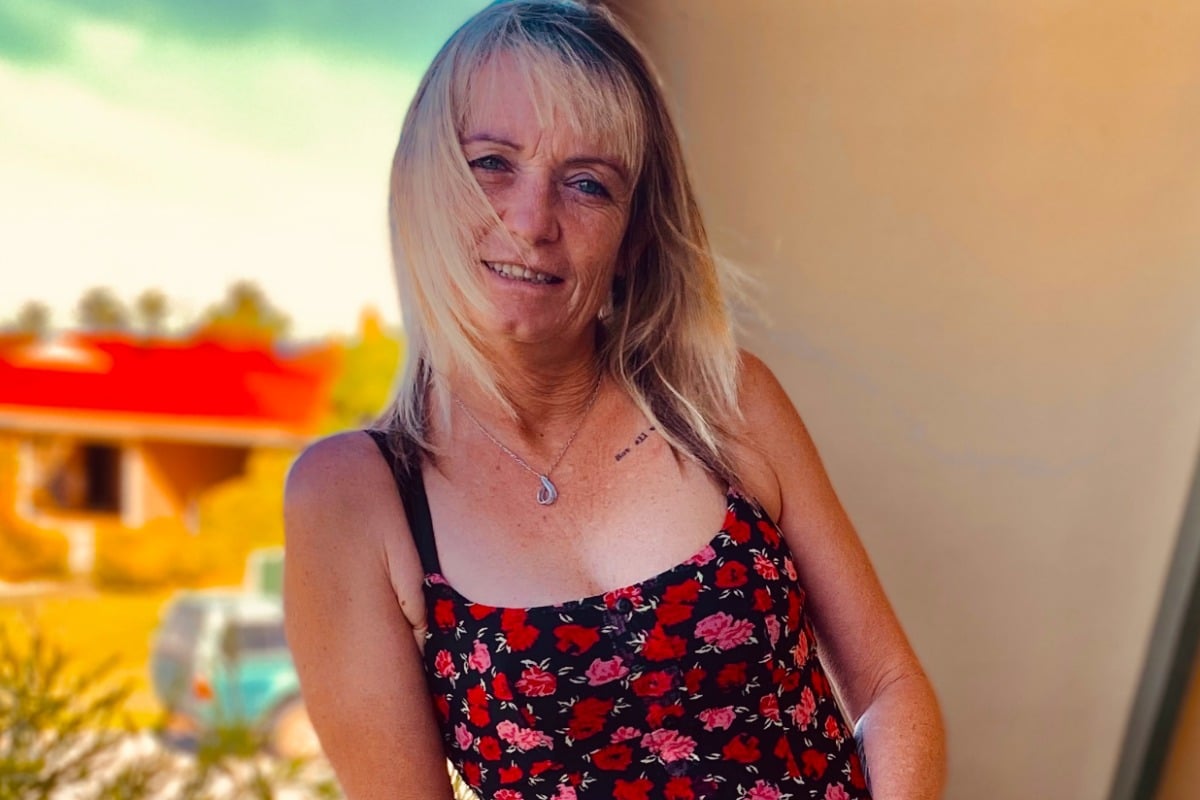 This article contains references to domestic abuse and may be triggering for some readers. If you or someone you know is affected by domestic violence, please call 1800 RESPECT (1800 737 732).

On May 30, 2003, at a motocross event in Karratha WA, Annette Murcott was humiliatingly arrested in front of a crowd of people for the alleged murder of her abusive boyfriend of five years.
But being put in handcuffs for a crime she didn't commit is not the most significant thing she remembers from that day.
It's her then eight-year-old son's devastated face that's forever etched in her memories.
"They wouldn't let me say goodbye to him. It felt like the ground had opened up and I was falling down a great big hole," she told Mamamia, while talking about her newly released memoir I'm Not Afraid of You.
Annette's story is harrowing, and that book title is not just a reflection of her horrific treatment by police. It's also a big fat middle finger to cancer, a diagnosis she received 16 months after arriving in prison.
WATCH: Women and violence, the hidden numbers. Post continues after video.