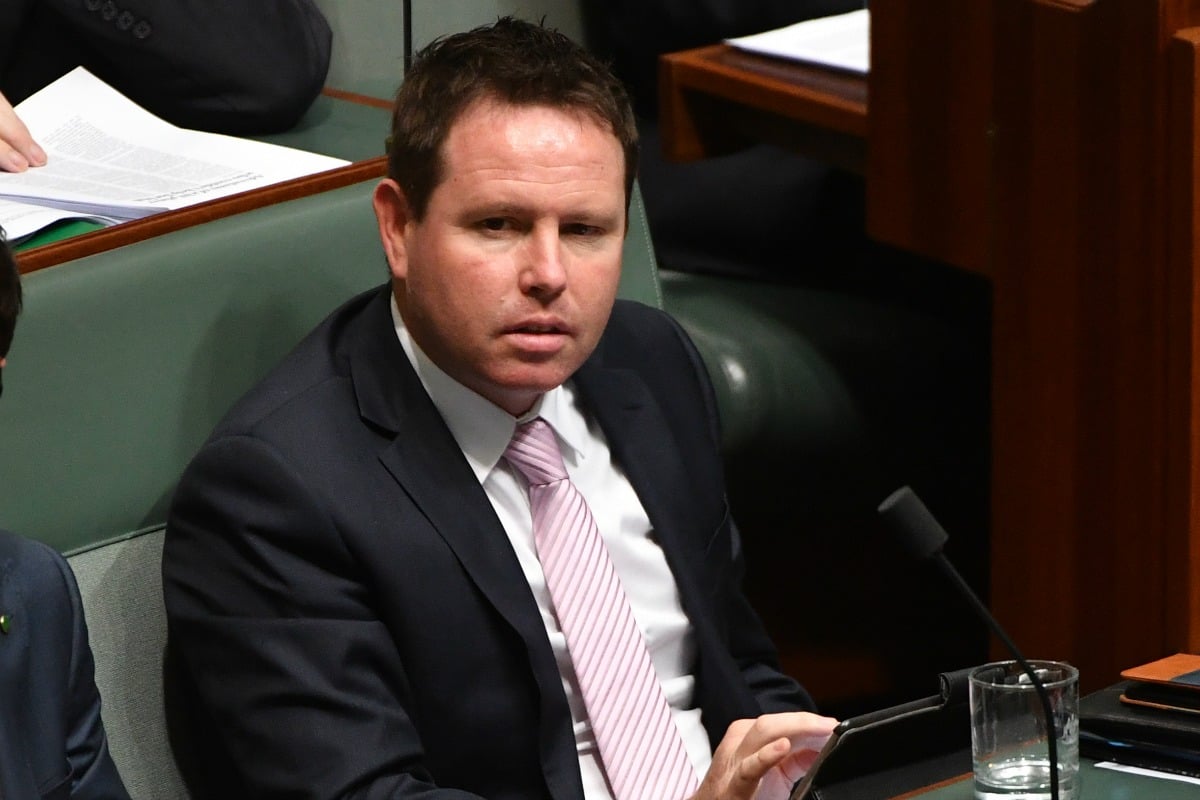 Sir.
As far as I know, before MP Andrew Broad resigned from politics on Tuesday in the wake of an alleged sexting scandal, his job was quite straightforward.
Represent Mallee in the Australian House of Representatives.
Be Assistant Minister to the Deputy Prime Minister.
Do other politician things.
What wasn't part of his role, I would argue, was to go around ruining Australia's favourite colloquialisms. 
Let me explain.
On Monday, the 43-year-old Nationals politician, who happens to be married, was accused by New Idea of meeting with a sugar baby named 'Amy' through a "seeking arrangements" website, while away on work trips.
According to Amy, when the two met, Broad referred to himself as James Bond, before complaining about the prices at the upmarket restaurant they were dining in.
She claims the two also messaged each other via Whatsapp, with Broad attempting to seduce her. One alleged screenshot of their messages shows an exchange that goes as follows:
Broad: Do you like Aussie accents?
Amy: I love Aussie accents, I think they're so sexy.
Broad: I pull you close, run my strong hands down your back, softly kiss your neck and whisper G'day mate.
No.
You do not whisper 'G'day mate' in a SEXUAL CONTEXT SIR.
Sad to confirm the phrase "gday mate" is now cancelled. pic.twitter.com/aBU3LpdsKH

— Sally Rugg (@sallyrugg) December 17, 2018