When it comes to doing our bit for the environment, a slow and steady approach is more realistic and sustainable than a complete 180 degree lifestyle change.
It comes from simple switches, building habits that stick, while producing less waste and consuming less plastic along the way.
This week's Aldi Special Buys Catalogue aims to help those trying to do better. The retailer is bringing together a range of reusable products which work to reduce the amount of single-use plastics in the kitchen, and because you can use and re-use them over and over again, they'll save you money in the long run too.
The products go on sale this Saturday June 22 but as with all Special Buy items, stock is strictly limited.
Here are the products we're itching to buy ASAP.
Replace your need for plastic cling wrap with these stretchy silicone lids which work to create an airtight seal on your bowls and plates.
Each pack of three comes in different sizes for ultimate efficiency.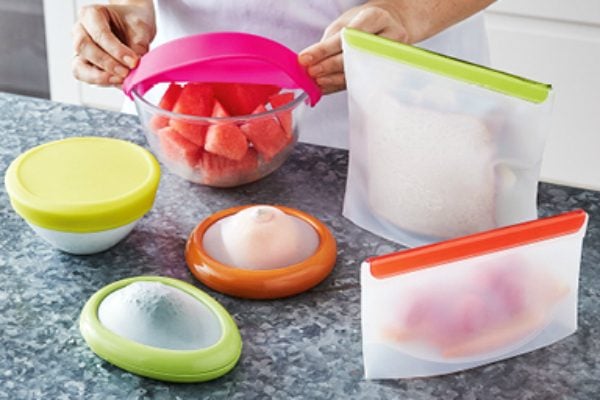 Further reduce the amount of plastic you use with silicone zip lock bags and stretchy tubs. Simply use, clean and re-use.