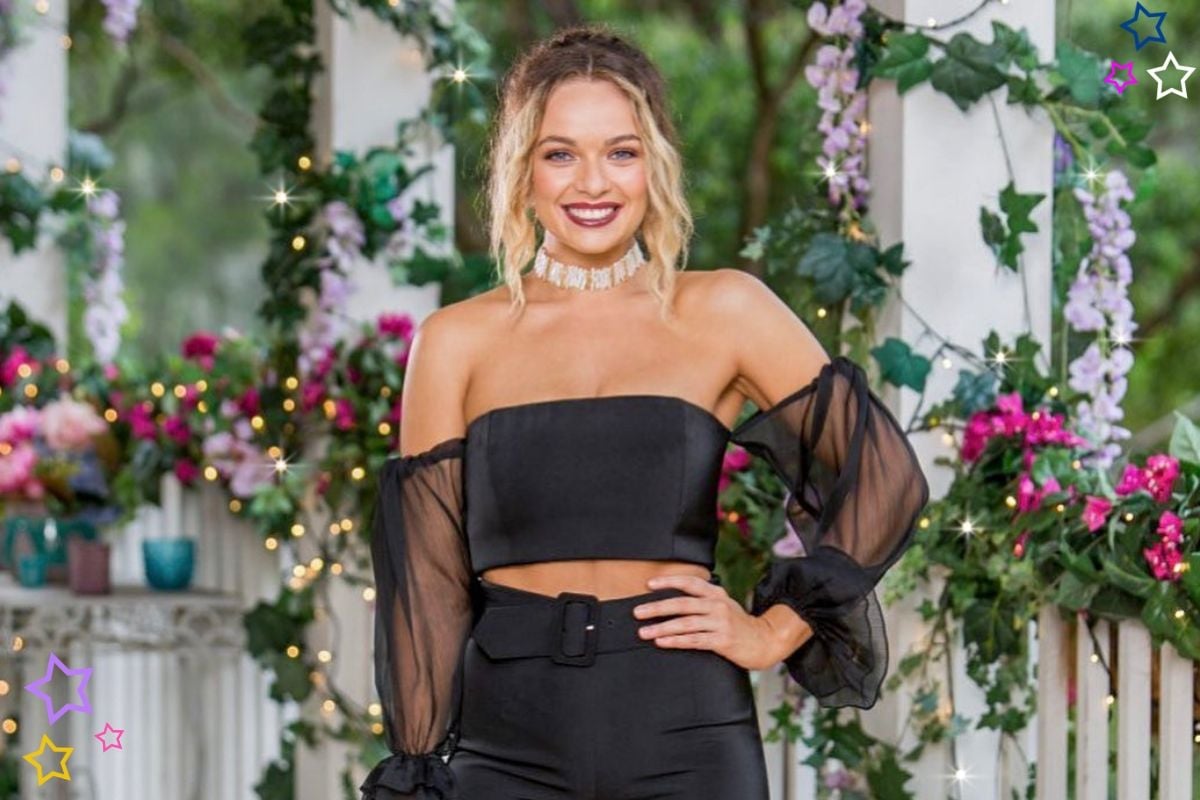 1. The Bachelor's Abbie is 'really upset' by a viral promotional clip released by the show.
When Abbie Chatfield told Matt Agnew she was a Gemini in the first Bachelor promo, Australian audiences knew they were sold on this season.
"What do you do?" Abbie, wearing an electric blue dress, asked Matt.
"I'm an astrophysicist," he replied.
"OK. I'm a Gemini," she smiled.
It was hilarious. And it took approximately one hour for the video to go viral, worldwide.
However it was also quickly assumed that the woman behind the comment was "dumb".
Mamamia meets The Bachelor, Matt Agnew. Post continues after video.
Since the first two episodes have gone to air, Abbie has revealed she was actually embarrassed by the way she was portrayed in the advertisements.
"Obviously, a lot more happened off-camera, and Matt and I had a really good laugh about it at the time," Abbie told news.com.au.
"Oh my god, at first I was absolutely mortified, and I was really upset. As time went on, I think people started to realise it was a joke."
She continued: "If I had actually mistaken his job for an astrologer then I would have been more embarrassed, but I know what happened, Matt knows what happened, the crew knows what happened, so it's all good."
The Spill is Mamamia's daily entertainment podcast that catches you up on everything in entertainment and pop culture. It's snackable and perfect for your commute home. On the show today: The One Fatal Flaw From The New Season Of The Bachelor….
2. Karl Stefanovic confirmed he's undergone two vasectomy reversals in a bid to restore his fertility.
We've just got official confirmation that Karl Stefanovic, 44, is indeed attempting to have children with wife, Jasmine Yarbrough, 34.
The father of three spoke on the Fifi, Fev & Byron breakfast show on Fox 101.9, where host, Brendan Fevola raised the question of his rumoured vasectomy reversal. As you do.