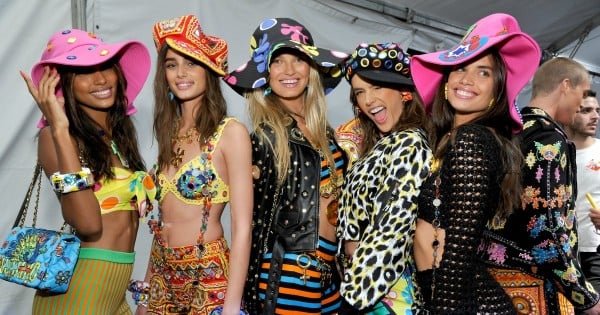 If you've entered the dreaded Must Change My Hair Zone, but aren't sure what to do, we have all the inspiration required.
We picked the perfectly-coiffed heads of some of Australia's top hair stylists to see which trends, cuts and styles they think will dominate this year. The buzzword for the season? "Low-maintenance". Ahhhhh.
1. Fringes.
Now's the time to take the plunge.
"Think '70s bangs, with oval shapes and slightly longer around the eyes," says Missy Veyret from Edwards and Co.
"This Alexa Chung-style is both effortless and flattering."
It also doesn't have to be high maintenance.
"Those who tend to drag out their recommended trim every six to eight weeks will rejoice as long, textured messy fringes will also be a favourite as we head into the later part of the year," says Jacky Chan, Salon Partner and Master Stylist at Oscar Oscar Salons St Kilda and Chadstone.
(Watch: How much hair product you should actually be using. Post continues after video.)
2. Healthy hair.
We're blaming it on the clean-eating trend and the Gucci, Moschino and Chanel Resort '17 runways; natural, healthy looking hair has never been more "in".
"The secret to this latest trend is by using a leave in conditioner that is full of goodness and most of all weightless so your hair doesn't look heavy. Don't over brush it," says award-winning stylist Anthony Nader of Sydney salon RAW.
"Natural is harder than you think; you always want to over-style and it's really having an 'undone' approach."