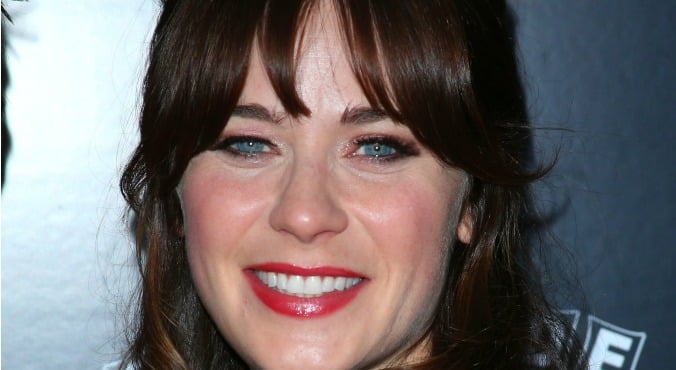 Image via Getty.
Whenever there's a birth in celebrity world, you can bet your Nutribullet a "post-baby body" reveal will follow just weeks later.
While we'd never knock anyone for keeping fit and feeling good about themselves, the pictures and situation is completely unrealistic for those of us who don't have a cosmetic surgeon and team of personal trainers and chefs at our disposal.
So it's refreshing to hear our favourite funny girl Zooey Deschanel, who is pregnant with her first child, join the ranks of Olivia Wilde and Drew Barrymore in being perfectly frank about her body post baby expectations.
"Haven't we all seen those pictures of a sexy new mum in a bikini after one month? I will not be that person," she told Cosmopolitan. (Post continues after gallery.)
Zooey Deschanel on Instagram
"I've always gone my own course and never been someone who had the need to be super skinny. I like a healthy look. I don't buy into that skinny-is-better mentality," she says.
"I just eat healthy and work out and don't worry about my weight too much. Actresses aren't models, and most of them never wanted to be."
The 35-year-old actress shared the news of her pregnancy with producer Jacob Pechenik in January, before announcing their engagement a week later.
RELATED: Drew Barrymore: 'My post-birth body makes me feel like a kangaroo.'
The New Girl star has also revealed the foods she's missing most during her pregnancy, including soft cheeses, sushi, full cups of coffee and wine.
"You can't eat so many things when you're pregnant!", she told the Jimmy Kimmel show.
And it's not just body image advice we'll be taking from Deschanel (although Zooey if you're reading, we'd  love some fringe tips too) – she also has some great words of wisdom for other areas of your life. (Post continues after gallery.)