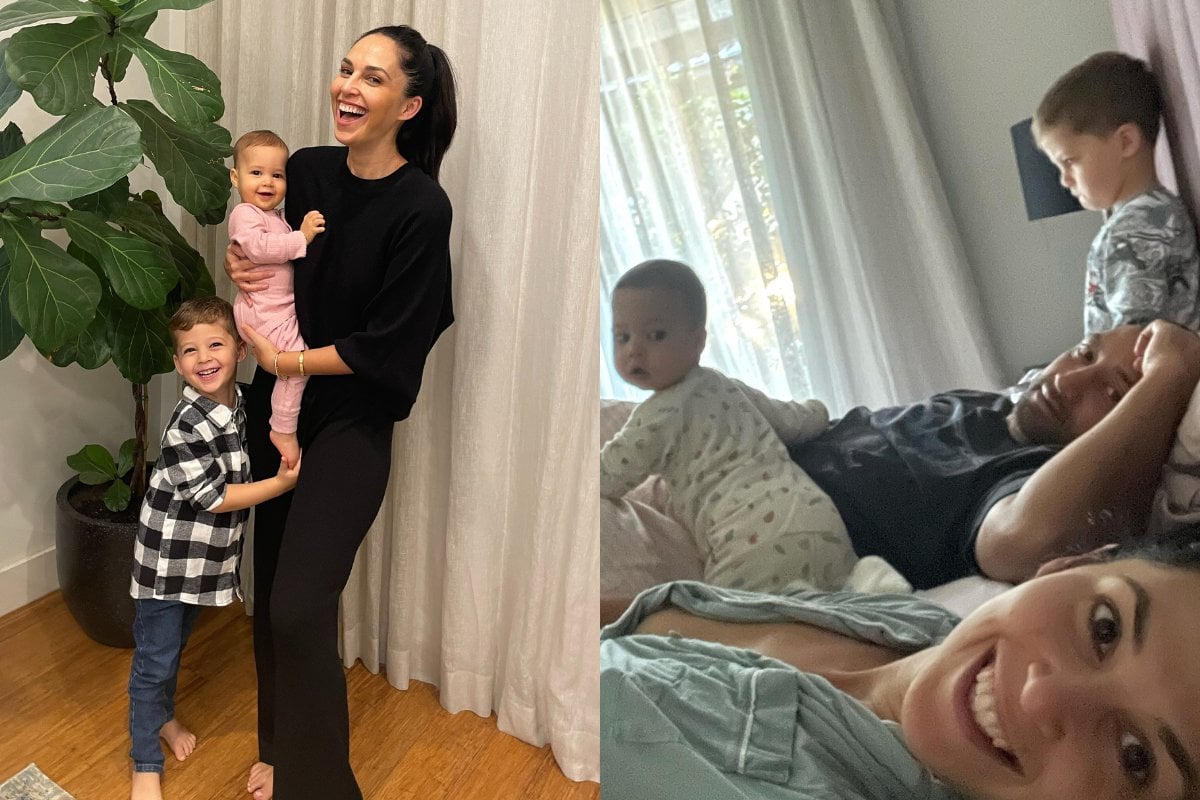 Want to know how your favourite celebs spend their days? Yep, us too. In Mamamia's A Day in the Life series, fascinating people share everything from what they eat for breakfast to their pre-bedtime rituals.
This week, we find out what life is like for influencer, podcast host and mum-of-two Zoe Marshall.
Like so many other mums, Zoe Marshall spends her typical weekday trying to balance work life and mum life.
The social media influencer and collaborator for Best&Less' Mother's Day campaign lives in Sydney with her husband, ex-NRL player Benji Marshall, and their two children, Fox, four, and Ever, 10 months.
She's also the creator and host of her own podcast, The Deep, and has a growing community of 62,000 followers on Instagram. Yep, busy lady.
Watch: The lies every mum has told. Post continues below.
Zoe's day usually starts between 6.30 and 7am.
Her eldest, Fox, is already up with Benji, and she'll go and get their 10-month-old Ever. They'll then all crawl into bed together.