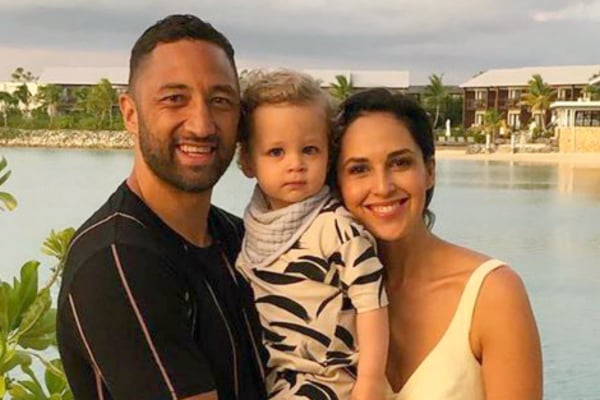 I remember one of my first thoughts when I got pregnant was "I'm definitely still working straight away. No one can tell me it's hard. I will be different, I will be fine."
Working was a part of my identity; it made me feel important, purposeful.
It was as if I set myself a challenge to see how far I could push it.
If your newborn could text… this is probably what it would look like. Post continues below.
My sense of self was being challenged to the core and I didn't want to give up who I was, who I had been for the last 34 years.
I couldn't understand the concept of what that would mean without having experienced birthing a human and what happens to our physical bodies.
I don't think anyone can prepare you for what happens when you become a parent. It's so overwhelmingly exhausting that if you aren't kind, gentle and easy on yourself, you are setting yourself up to become completely depleted or even trigger postnatal depression.
Becoming a parent allowed me to feel this primal love for my child but also made me feel disconnected from the world.
I remember getting on Instagram from my hospital bed a few days after the birth and watching everyone living their normal lives and thinking how effortless it looked. How much fun they were having. How little responsibility they had. I felt so disconnected. Like I had been catapulted to a beautiful but bizarre world of the newborn.
I remember Benji and I arguing one night because we had no idea how to bath the baby. Water had gotten in the baby's mouth and I freaked out, lashed out and Googled what the dire circumstances would be of this accident. Dry drowning was what Google diagnosed. And it was Benji's fault. The stakes were so high. I remember feeling so mad at him. Irrationally mad. I felt like we couldn't gel. I felt disconnected. Why did everything mean so much now, and why did I always have to blame someone?