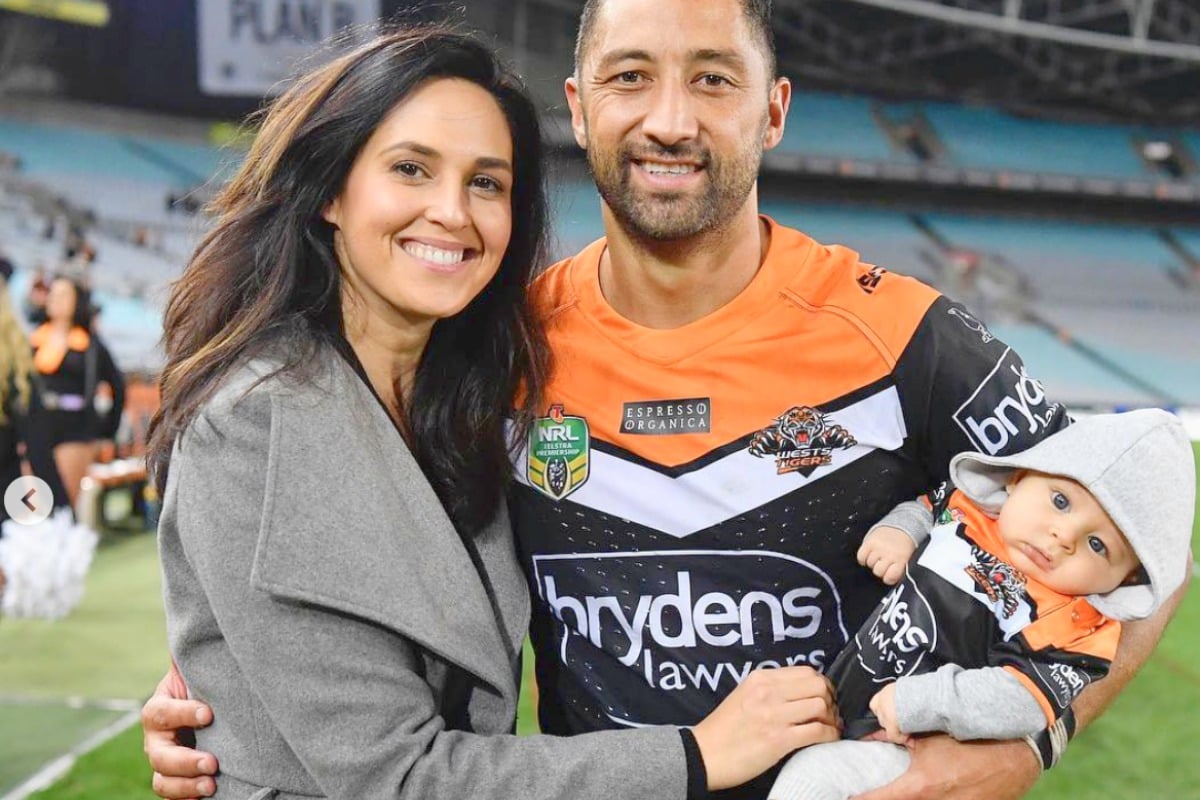 Zoe Marshall, co-host of Mamamia's parenting podcast, The Baby Bubble, is tired of hearing one question she's always asked about her baby son; what does he do in terms of structured children's activities?
The 32-year-old, who shares one-year-old Fox with her NRL player husband Benji Marshall, this week told her co-host Sean Szeps that she doesn't understand the question, because it implies her son should be doing more.
The problem is, she explained, is that "he's one."
Szeps, who has 18-month-old twins Stella and Cooper with husband Josh agreed, and shared that the activities discussion made him wonder, "How soon is too soon?"
LISTEN: Zoe Marshall and Sean Szeps discuss children's activities.

For both hosts, a commitment to a structured activity is far too soon for their families.
The mother-of-one admitted she could see Fox had some strengths, but was reluctant to make him to commit to a structured activity at such a young age – and also because she feels he doesn't need to.
"I didn't want him to be good with balls, but he's got really good hand-eye co-ordination.
"Everything he needs, like the socialisation – I [already] take him", Marshall explained, using visiting Szeps and his family as an example.
"He sees kids his own age. That's enough," she continued. "Maybe if he struggled with socialisation I'd go yeah, let's go to a class."
But put simply, she doesn't see it as necessary right now, and in fact, would be too much.
"Don't you think there's enough stimulus in a day for them?"
Szeps thought that was an excellent point, because he's noticed a lot of parents "will link specific activities to the characteristics and attributes they want them to have" – meaning that as parents, it's natural we work to fulfil anticipated needs. But if the need isn't there, then there was no reason to add more activities to already full lives.