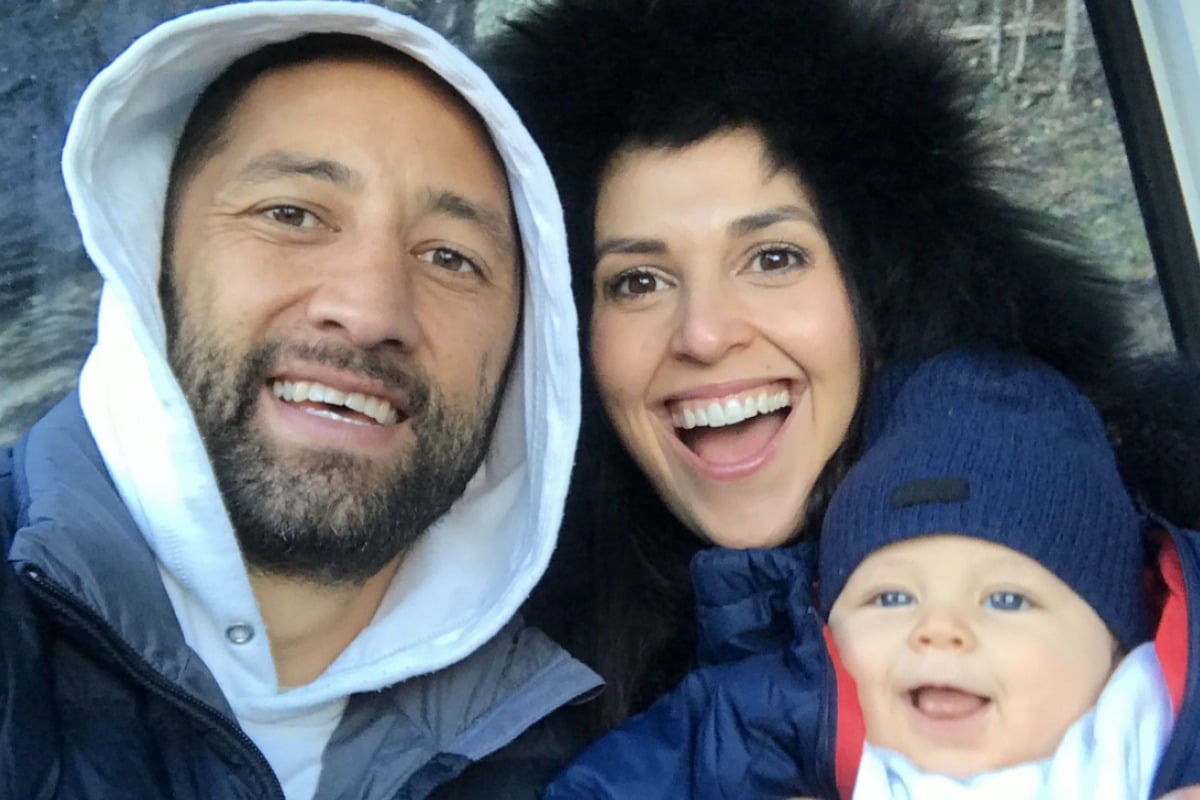 Zoe Marshall, co-host of Mamamia's parenting podcast, The Baby Bubble, knows it's not easy to balance work and family. Marshall, 32, who co-hosts the podcast with Sean Szeps, shares 10-month-old Fox with NRL player husband Benji Marshall.
She's currently on what she calls "reverse maternity leave"; reverse because she returned to work after only four weeks at home, but then recently decided to take leave to be with her son.
This week on the podcast, Marshall discussed how having a babysitter to help her with Fox, and at home, was crucial for her in the first few months; but not an easy adjustment to make.
LISTEN:Zoe Marshall shares her thoughts on letting others help her balance work and family in The Baby Bubble podcast:
When Szeps, who has 16-month-old twins Stella and Cooper with husband, Josh, admitted, "I wasn't prepared for what it would be like to give up my  home to other people," Marshall immediately agreed.
She added that "even if they're just friends or family", sharing your home in a way you didn't prior to parenthood could be challenging.
And on one day especially for the new mum, the adjustment was too much – because of something her babysitter did.
"Have you ever tried to look for something and you don't know where it is, because you've had a couple of people helping out?", she asked her co-host.
"Yes, but you have to be OK with things being in a different order," replied Szeps.
Marshall accepted, as most parents do, that you need to somewhat relinquish control if you want help balancing work and family; but explained that this incident tested her patience.
"There was something that was so disgusting… this smell in the cupboard. There was a blanket, and I was like, 'What's this smell?'
"The smell of it, I don't know what happened to it. But it was folded and put into the cupboard," she explained.
"And I was like, 'Who has done this? What is on it?', and I had a complete meltdown."
That was the moment Marshall realised that, as with so many things when you become a parent, your patience limit has to change and, "you do just have to let go."