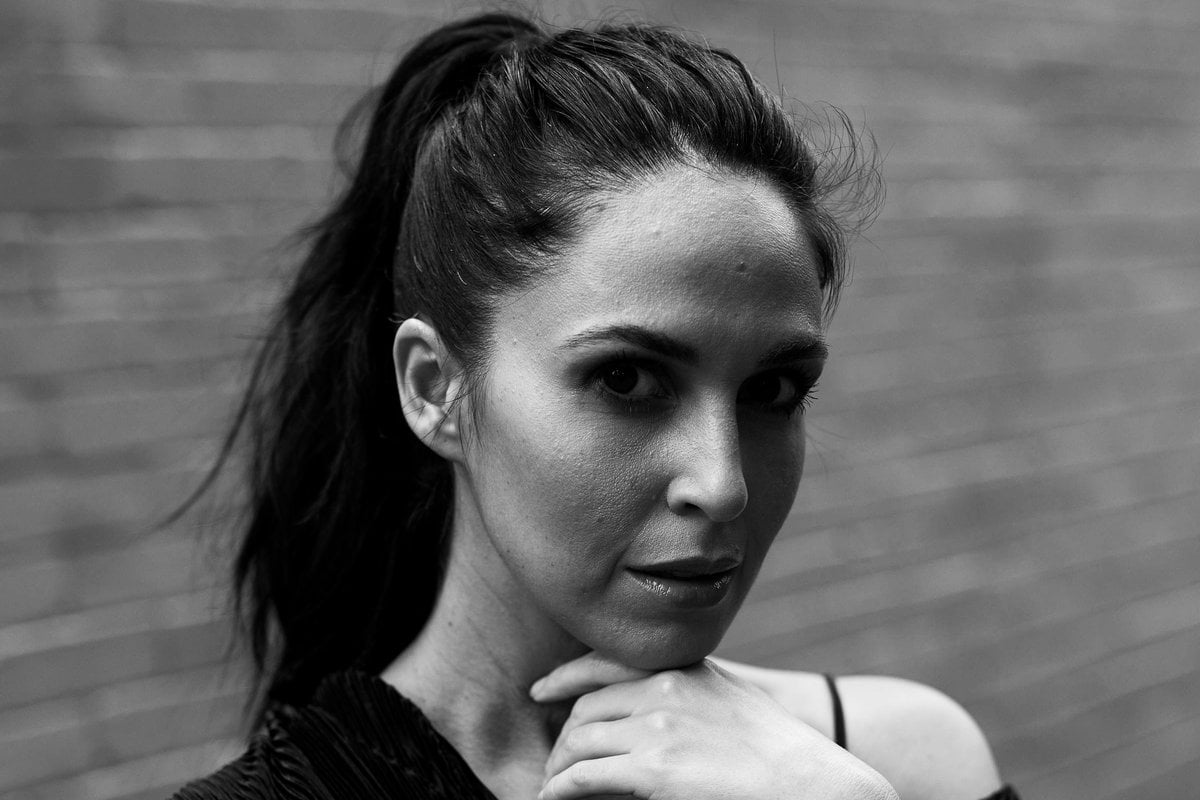 Content warning: This post discusses domestic violence and may be triggering for some readers.
As she was lying in a hospital bed, bruised and broken from a serious car accident, the veil lifted from Zoe Marshall's eyes.
Having been in an abusive relationship for four years with a man [who she cannot name for legal reasons], she could finally see him for what he was.
"I was in a back brace in the hospital in the emergency ward. And he had manipulated the situation where I didn't call any family members because he was like, 'Don't f***ing call anyone like, this is actually going to be a legal issue, and you could go to jail for like reckless driving'. Even though I hadn't been driving recklessly. He said, 'I'll let your family know'," the television presenter and podcast host tells Mamamia.
Hours passed by and still none of her family turned up at the hospital.
"My mental health is deteriorating and I'm really scared," Marshall recalls. "And he's hovering around me being abusive. He was just saying, 'No one is here for you. You could be paralysed, and no one is here'... And I thought, how does somebody manipulate a situation that no one else turns out for me, and then turns it around on me when I'm in the most vulnerable position? This is a life or death moment, and he is still doing this.
"And that was the turning point where I was like, well, if this is where he's at now, where else can we go? It's the bottom of the barrel. I could see through it all. I was like, 'You are a psychopath. This is it. This is done.'"
Watch: Where is the most dangerous place for a woman to be on a Saturday night? Post continues after video.
Having spoken briefly about the domestic violence she suffered in 2017, it's only now that Marshall feels ready to talk about the severe physical, emotional, and mental abuse she suffered at the hands of an ex-partner in greater detail.
The impetus for this was her popular podcast, The Deep, where she interviews people from a variety of backgrounds - terminal parents, sex workers, drug addicts - in order to explore the world and the people who live in it. To have those "deep" conversations that often don't get told.