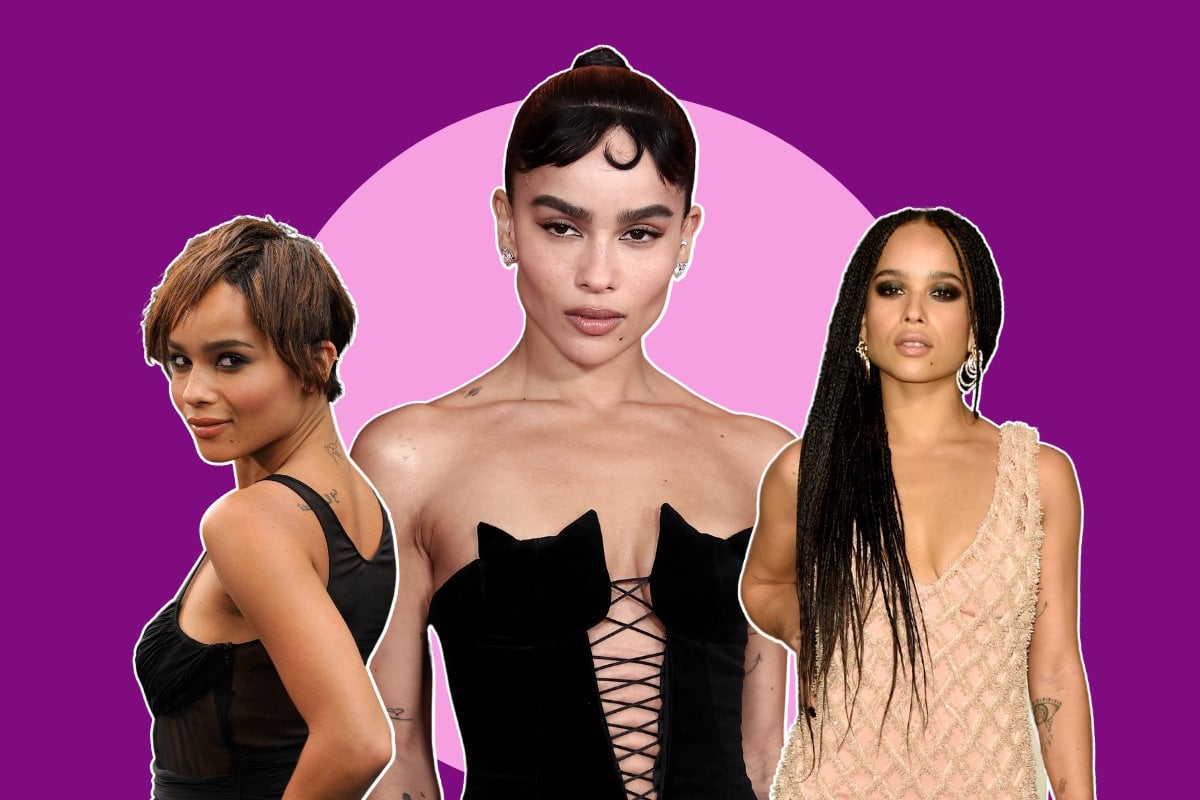 This post deals with eating disorders, and could be triggering for some readers.

Zoë Kravitz was always destined for a Hollywood career. 
Her mother is actor Lisa Bonet, and her father is musician Lenny Kravitz. Her paternal grandmother was Roxie Roker, who made history on the 1970s sitcom The Jeffersons, as one half of the first interracial couple to be shown on regular prime time television.
She has joked that the ultimate form of rebellion would have been if she got an office job away from showbiz. But that never truly appealed to her: too much structure, not enough freedom.
Kravitz made her acting debut in 2007's No Reservations, and had a breakthrough role in 2011's X-Men: First Class.
Her biggest successes have come in the form of action films - like Divergent and Mad Max: Fury Road - and dramas - like Big Little Lies and High Fidelity.
So, the combination of the two genres in a superhero franchise like Batman feels well within her wheelhouse. On brand, even. It certainly does now in 2022, with Kravitz receiving acclaim for her portrayal of Catwoman/Selina Kyle alongside Robert Pattinson's brooding hero in The Batman.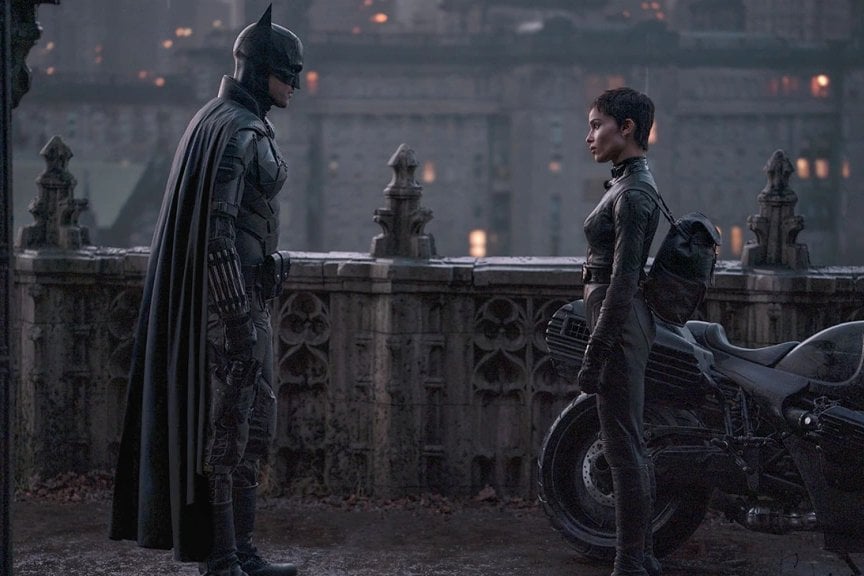 Image: Warner Bros. Pictures.
Her success in the role is deeply satisfying, especially considering her past relationship to the DC Universe.
In an interview with The Guardian, Kravitz shared how, in 2012, she had wanted to audition for a small, undisclosed role in director Christopher Nolan's final Batman film, The Dark Knight Rises. She never made it to the audition stage, however, because she was told she was too "urban" for the role. 
"I don't know if it came directly from Chris Nolan," she explained. "I think it was probably a casting director of some kind, or a casting director's assistant… Being a woman of colour and being an actor and being told at that time that I wasn't able to read [for the role] because of the colour of my skin, and the word urban being thrown around like that, that was what was really hard about that moment."