Guys, we don't want to alarm you but Sonny Blake 2.0 is almost here.
On Friday, Zoe Foster Blake shared the first photos of the nursery she's put together for 'Baby Deux' – and like any good investigative journalists we studied them for hours.
Then we sent them to the lab for testing. And then we spent six hours reminiscing about all the cute/funny things Sonny Blake has done.
Then we cried and ate doughnuts and waited for the results from the lab.
And this is what we found.
You see, Foster Blake posted a photo of the baby's bassinet (on wheels) on Instagram and followed it up in her Instagram story with a snap of the matching change table.
While Foster Blake has tried to throw us off the scent by going for a mostly minimalist look – she's sneaked in one tiny little clue.
One tiny clue that was so discreet it may have been overlooked by the untrained eye. But NOT by us.
THERE BE PINK IN THIS PHOTO. Or at least peach/apricot and red.
The artwork pictured above the baby's bassinet has a distinctive feminine feel about it – don't you reckon?
Which probably means…
IS BABY DEUX A GIRL?
Only a few of Foster Blake's most cluey followers picked up on what was definitely maybe probably not at all a sign about the baby's gender, but just a very cool and abstract picture.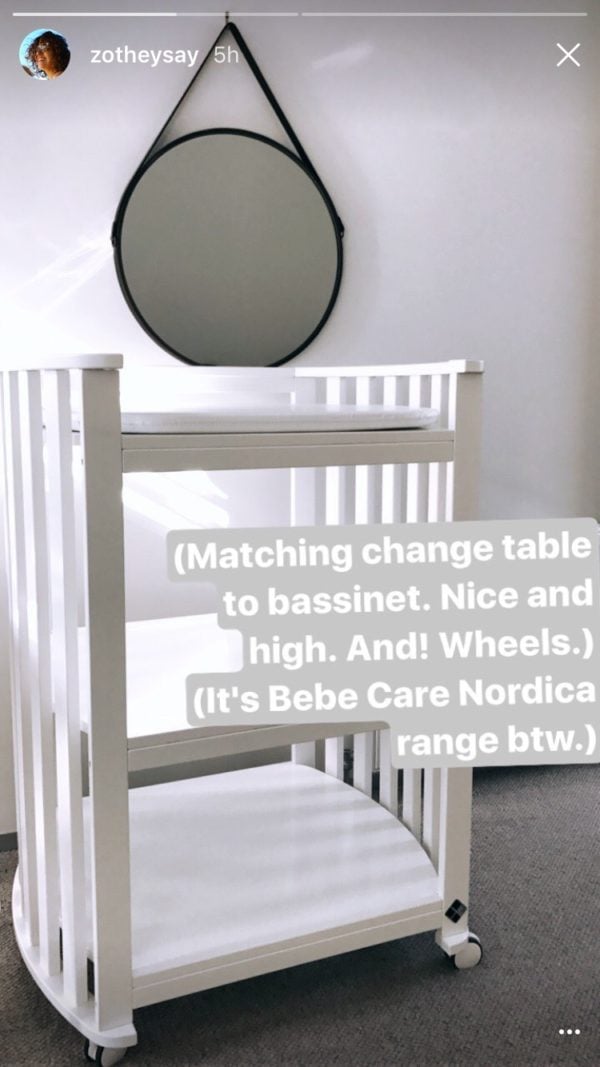 "Mmmm. Is the cute picture an indication that baby deux is a pinky not a bluey like número uno??!!!" one private detective wrote.
"Not sure why you were in my dream but I dreamt you had a girl!" commented someone else who is definitely psychic.
"So the print is a woman with one boob trying to do a sit up?" added another person who took their investigation one step too far.
Zoe Foster Blake's mantra on life. Post continues...
So you see, the results are conclusive - we definitely not at all have proof that Sonny Blake is about to get a little sister.
Case closed (we think).