For over a week, the Foster-Blakes teased their followers with photos of white sand, the bluest of waters and the most envy-inducing photos.
Holidaying in the Maldives with kids Sonny and Rudi, the duo managed to fly a toddler and a baby HALF WAY across the world and everything seemed, well, totally and completely fine.
The family was invited to stay at the Soneva Fushi resort in the Maldives, which features pretty much everything you want in your life but can't have.
And apparently, THEIR BABIES WEREN'T EVEN CRYING.
It was perfect. Too perfect. So perfect that when they got home, things had gone a little awry.
You see, with Zoe and Hamish were holidaying away, Melbourne was hit was a sizeable thunderstorm. You know, the one that looks red on the radar and like Armageddon in real life.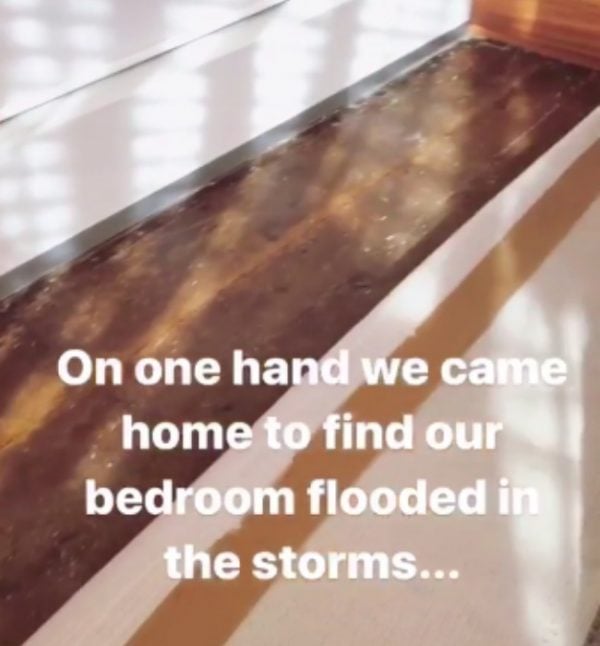 "On one hand we came home to find our bedroom flooded in the storms..." Foster-Blake wrote on Instagram, upon arriving home to a bedroom floor covered in water.
Lucky they seemed to have something that sounded like a vacuum (???) cleaning it up, and in the meantime, we shall remind them of what life was like without a swimming pool for a bedroom.