Zoe Foster Blake's already taken over our beauty cupboards and book shelves, now she's about to infiltrate our wardrobes.
The writer and creator of Go-To Skincare has collaborated with Melbourne label Skin and Threads to launch the fashion collection of our sparkly, foodie dreams.
Seriously, there's a glittery t-shirt emblazoned with 'Chips' – the hot kind – which is basically our life motto.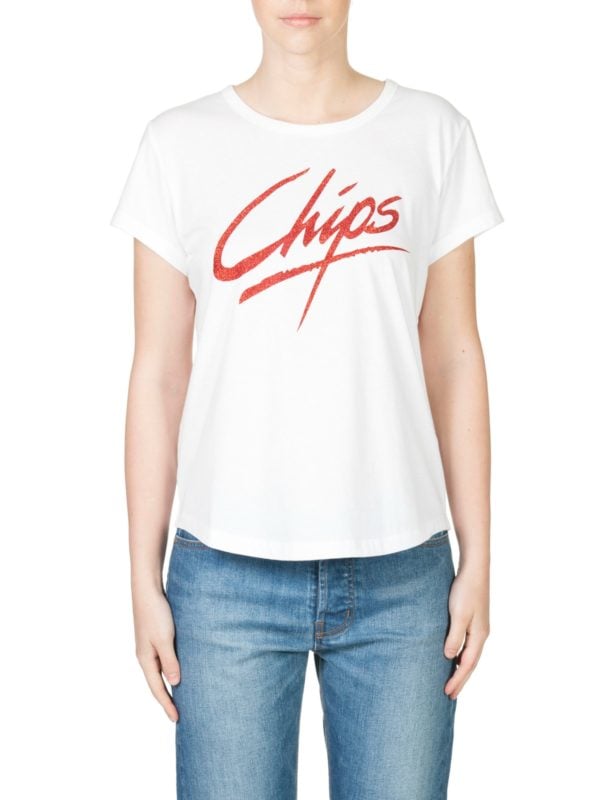 Called the "Iced ZoZo" collection, it combines Foster-Blake's signature pun-tastic humour and style with Skin and Threads reputation for high quality fabrics and sophisticated design.
Dropping in stores on August 7th, it's available to pre-order from today, and thanks to its sheer instagram-ability you can bet it's going to sell out pretty fast.
The 17 piece collection features something for everyone from simpler items like the perfect v-neck grey Boyfriend cashmere jumper to more statement pieces like a bright blue and red lobster jumper. (Post continues after gallery.)
A look at the Zoe Foster Blake X Skin and Threads Collaboration