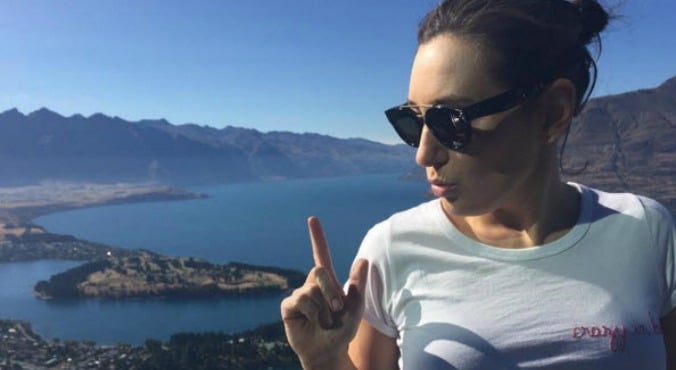 Image: Instagram (@zotheysay)
Zoe Foster-Blake is quite the all-rounder, juggling a whole wardrobe of hats — skincare company founder, author, beauty guru and Insta-comedian to name just a few.
The Go-To Skincare CEO recently spoke to the Samantha Wills Foundation, which aims to connect and empower women in business, to dispense her career secrets and share a few home truths.
The first? There's no such thing as work-life balance, and that isn't necessarily a bad thing.
"It's unrealistic and unhelpful to pressure yourself into believing you must maintain some magical threshold or else you're somehow failing. I do the best I can, with the best intentions, to the best of my ability," she said.
"My life is a gorgeous feast of my son and husband, my work, my business, my writing, my friends, family and self-care (exercise or rest), and I love all elements, and need all of them, and do my best to enjoy and be present in all of them, whenever and however it's possible."
Watch: Zoe Foster Blake gives husband Hamish Blake a makeover. (Post continues after video.)

As well as supportive team who understand the unpredictable demands of a baby, she has a very special (and delicious) formula for her success — and yes, it does involve the odd glass of vino.
"I am too hard on myself, unnecessarily conscientious probably, which could be viewed as a negative, but I believe it's what got me to where I am today. That and self-discipline. And coffee. And croissants. Also, wine," she said.
While many people finding focussing on their career can negatively impact their relationships with their partners and family, it's the opposite for the Foster-Blakes.
"My husband's unwavering support and enthusiasm and belief in me makes me feel like I am invincible, and when we got together, thats when I really started to bloody go for it," she said. (Where can we find our own Hamish?) (Post continues after gallery.)