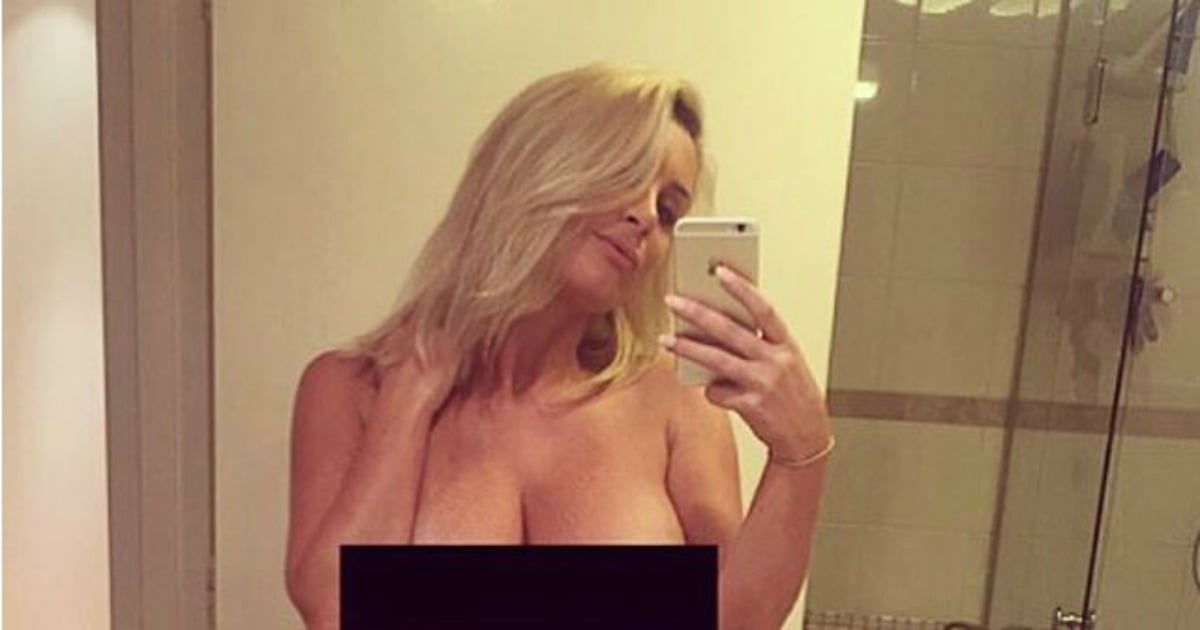 Who knew one little nude Kim Kardashian selfie would inspire so many? There was the giant Melbourne mural, Sharon Osbourne's copycat picture, plus Constance Hall's, and countless more.
Now former Bachelor Australia contestant Zilda Williams has stripped off in solidarity with the reality TV star recreating the infamous black bar snap to call out body shamers everywhere.
The former model shared the copycat picture with her 44K Instagram followers, alongside a lengthy post that began, "People have, and always will continue to judge me. I post this, because I can."
The 34-year-old wrote that wasn't until appearing on television last year that she realised just how cruel people could be. "Dealing with online bullies is hard, in fact it's been a really difficult year for me… but now I'm happy to say that I love who I am, inside and out."
Accompanied by the hashtags #loveyourself and #condfidence, the post ended with a self-affirming, body-positive message.
"I have become stronger than ever before and will continue to be a strong and confident woman. I may not be perfect, but I've learnt to accept my body, flaws and all."
Her post comes just one day after her fellow Bachelor contestant Tessa Moritz wrote for Mamamia that she was left 'emotionally broken' after being fat shamed during her time on the show.
For those keen to create their own, here's how to take the perfect selfie…
Tags: