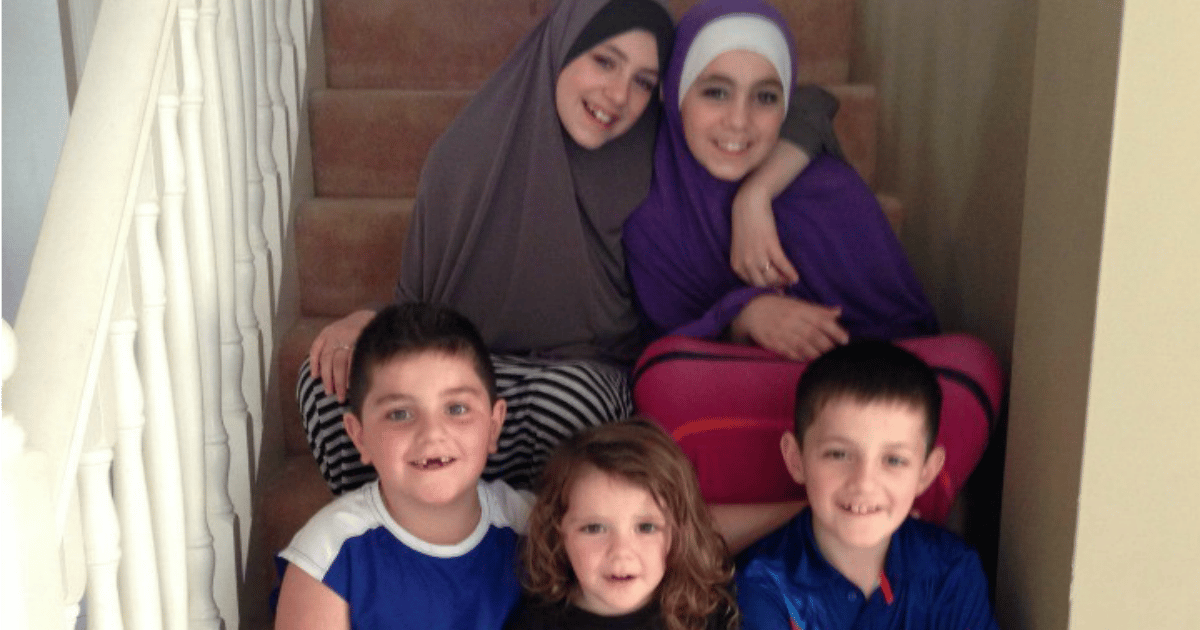 We've rounded up all the latest stories from Australia and around the world – so you don't have to go searching.
1. Tara Nettleton, the widow of Australian Islamic State terrorist Khaled Sharrouf has died in Syria.
Tara Nettleton, the wife of now deceased Australian Islamic State terrorist Khaled Sharrouf has died of complications following an appendicitis while still in Syria.
Nettleton had fled to Syria in February 2014, just months after her husband slipped out of Australia.
She remained in Syria with their children, Zaynab, 13, Hoda, 11, Abdullah, 10, Zaqawi, 9, and Humzeh, 4.
Nettleton, aged just 31 died just after she became a grandmother, her 14-year-old daughter had given birth to her first child – fathered by terrorist Mohamed Elomar.
Nettleton's husband, Sharrouf, was reportedly killed in drone strikes last year, though there is speculation he is still alive.
There are now fears over the fate of the children of Nettleton and Sharrouf.
2. Backpackers attacked by man at national park.
Two female backpackers from Germany in their 20s have been allegedly attacked by an Adelaide man camping with them on a remote South Australian beach at Coorong National Park in Salt Creek, south-east of Adelaide.
The women and the man who they met while travelling were staying at a campsite near Tea Tree Crossing.
The 59-year-old man is accused of sexually assaulting the women.
Seven News reports that the two women split up to escape the man, with one getting away to alert the witnesses seen running naked, screaming and bleeding from the sand dunes.
The two women were airlifted to Flinders Medical Centre where one is being treated for a significant head injury.
The 59-year-old appeared in Adelaide Magistrates Court yesterday charged with attempted murder, unlawful sexual intercourse without consent, unlawful detention and aggravated causing serious harm.
He made no application for bail.
The Advertiser have tracked down the man's profile on a dating website. The newspaper reports that he was looking for a "wife" who "can cook Chinese food, love kids, be well presented, slender, athletic, respectful and honest."
3. Pregnant woman diagnosed with Zika faces 12-week wait to see if her baby has been harmed.
A pregnant Queensland woman diagnosed with the Zika virus is said to be "highly distressed" as she faces a 12 week wait to see if her unborn baby has birth defects.
Yesterday Queensland Health confirmed the woman who had returned from overseas, where she contracted the virus, in December.
It is the third case of the disease to be identified in the state this year and the first confirmed case in a pregnant woman in Australia.
The virus, spread by mosquitoes and rampant in some parts of Latin America, has been linked to birth defects in babies when their mothers contract the disease.
Last week a child tested positive for Zika at a Brisbane hospital after returning from Samoa.
The Courier Mail reports that the woman is now home and is being closely monitored by doctors. She may undergo an amniocentesis to determine the health of her baby.
Those who are infected are instructed not to travel to north Queensland, where the Aedes aegypti mosquitoes in that area could bite them and begin transmitting the virus locally.
4. Ministerial reshuffle after Ministers resign.
The Prime Minister, Malcolm Turnbull is facing a ministerial reshuffle with Deputy Prime Minister Warren Truss and Trade Minister Andrew Robb to retire from politics.
Mr Truss and Mr Robb will today announce in parliament they will retire at the next election.
The Australian reports that Barnaby Joyce is the frontrunner to become deputy prime minister.
Mr Robb last night confirmed that he would stand down from federal politics at the next election.
"After 12 fulfilling and eventful years I feel the time is right," Mr Robb said.
Mr Turnbull praised Andrew Robb yesterday after his announcement saying he was "the most successful trade minister in our country's history''.
"He has landed three enormous free-trade agreements with Japan, South Korea and China,'' the Prime Minister said.
5. Half of teens fail at maths and reading.
A OECD report of half a million teenagers from 67 countries shows that half of Australia's high school students have failed the minimum international standard in maths, reading or science by the age of 15.
The Program for International Student Assessment report (PISA) found that one in 10 students is "low-performing'' in all three of the basic learning areas.
"This report sets the bar at a very basic level of performance that we should expect all young people in the 21st century to attain,'' the report says.
"Students who perform poorly at age 15 face a high risk of dropping out of school altogether; and when a large share of the popul­ation lacks basic skills, a country's long-term economic growth is severel­y compromised.''
The reports found that socio economic status had a direct link with educational outcomes and that Australian teenagers from poor families were five times more likely than their wealthier classmates to perform poorly at school.
In maths, one in five Australian teens — nearly 57,000 Year 10 students — would struggle to estimate how much petrol is left in a tank by looking at the gauge.
14 per cent of students are functionally illiterate and would not be able to understand the instructions on a packet of headache tablets.
It found that girls, students from poorer families and students who did not attend childcare or some form of preschool were more likely to fail maths at the age of 15.
However promisingly the report found that boys perform better than girls in mathematics in only 37 out of the 65 countries and economies that participated in PISA and girls outperform boys in five countries.
For the homework haters there was one piece of research that stood out  – low-performing students spent nearly half as much time doing homework than average students, 3.5 hours a week compared with 6.6.
The report says that Australian schools are better resourced than in most industrialised countries.
6. Western Australia heat wave continues.
Perth has now topped 40C for the fourth day running — and the first time in 83 years. And today is still expected to be hot hitting 38 degrees in the city.
Perth's heat wave started on Sunday with 40.4C, followed by 42.5C on Monday and 41.2C on Tuesday, yesterday it hit 40.3C at 11.30am.
Bureau of Meteorology (BoM) spokesman Neil Bennett told the ABC "Perth's longest run of 40 degree days or more consecutively is four, and that was recorded back in 1933, if we get five we've broken that record and we've moved into uncharted territory basically. "
7. Warning over SMS scam directing users to fake bank websites.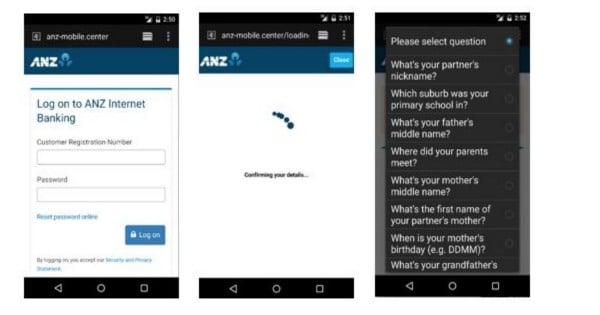 Bank customers are being warned over a SMS scam that directs customers to fake banking websites.
The phishing scam catches victims by directing them to the fake websites that look identical to those of real Australian banks, and then capturing their private banking login details.
Victims are sent an SMS with a link that redirects to the fake website.
Australia's communications watchdog has issues the warning, showing just how real the fake pages look.
The Australian Communications and Media Authority said "the sophistication and scope of the campaign is indicated by the extensive use of internet domains that closely resemble the legitimate domains of Australian and New Zealand banks. "
Banks that are known to have been targeted in the scam are ANZ, Bank of Queensland, Bendigo, GE Money, Heritage, Macquarie, National Australia Bank, St George and Suncorp. The ACMA said the scammers were progressively targeting different banks.
"It appears that the criminals behind this campaign are constantly refining their messages and the associated fake imitation banking websites to increase their chance of success," it said.
Anyone who thinks they have been sent a scam text message can notify the ACMA on 0429 999 888.
8. Peaches and Cream crowned the winner of the lolly vote.
Lolly manufacturer Allens has announced the winner of a vote to give one of their lollies a multi pack its own solo bag.
The competition began when a lolly fan, Georgia Faith started a Facebook campaign to give Peaches & Cream lollies their own bag.
"For the benefit of your company, and for the benefit of the nation, I sincerely urge you to please bag these peachy bites of perfection on their own," she wrote on Facebook.
"I'm tired of the disappointment that comes with opening a bag of party mix to find a mere three of them to satisfy my craving."
Her post earned more than 58,000 likes.
Allen's turned her post in to a nationwide competition asking lolly lovers to choose between Peaches & Cream Black Cats and Racing Cars.
Who did Mamamia vote for?
And the winner – Peaches & Cream.
They will be available in their own bags in March.
Do you have a story to share with Mamamia? Email us [email protected]