When I was a 12-year-old doused in Spice Girls' Impulse spray, I was certain a pair of pink, sparkly jelly sandals could have the ability to make me happier/win me more friends/change my life for the better.
It seems the entire planet feels the same way about Saint Laurent's glitter boots that walked down the Paris Fashion Week runway leaving a trail of rainbows and the kind of face-breaking smiles you just can't contain in their wake.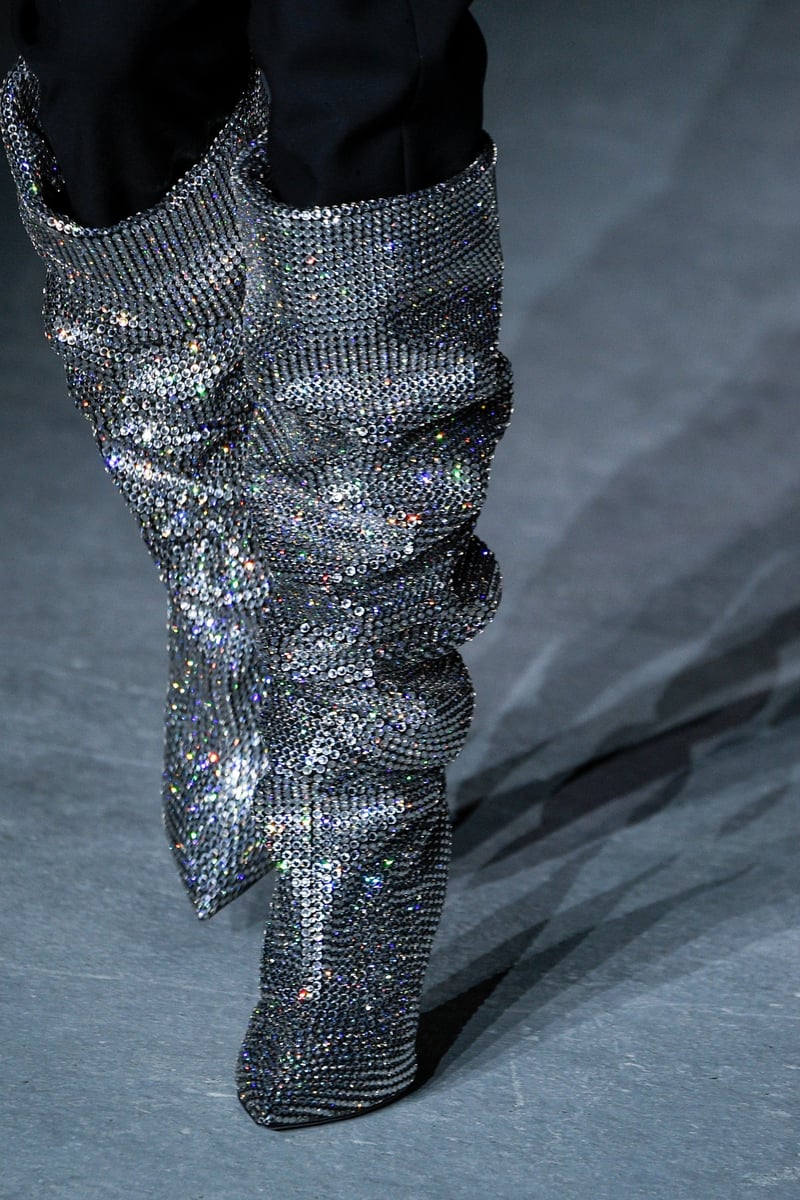 Part of the French fashion house's Autumn/Winter offering, they're really nothing hugely groundbreaking. 
The love child of a disco ball and glitter nail polish, they're the kind of boots I imagine girls who did Physi wore at eisteddfods.
The kind of boots you pulled out of your "dress up" box as a kid and marvelled at, but damn, they're exactly what we all needed.