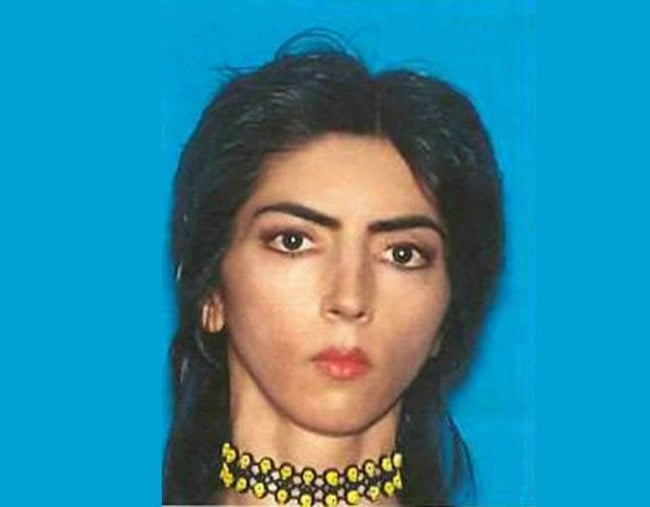 On Wednesday morning, 39-year-old Nasim Aghdam was approached by police officers as she lay in her car. They wondered what she was doing, they said, holed up in there sleeping.
Aghdam was calm. Normal, even. She told police she was having a few family problems and had left her home. She was in San Francisco looking for work, she said. They spoke for about 20 minutes before police moved on with their day. There was nothing to see here, it seemed.
"It was a very normal conversation. There was nothing in her behaviour that suggested anything unusual," Mountain View Police Chief Max Bosel said a day after that exchange.
Nasim Aghdam was a fixture on YouTube who frequently posted on her own channel to her 5000 subscribers. In much of her online activity, she described herself as an animal rights activist and vegan bodybuilder, her channel populated with unusual exercise videos and obscure clips of her dancing with chickens walking on the screen behind her.
She was, according to a woman who claims to be her aunt, a "really good person" who had no history of mental illness.
Despite this, a day before Aghdam had that final exchange with authorities as she lay in her car, her father contacted police. He was worried. His daughter was angry.
Mr Aghdam told the Bay Area News Group he warned police of his daughter's rising distaste for YouTube after the company stopped paying her for videos she posted. His account correlates with comments posted by his daughter in January last year, where she denounced the website, believing they "discriminated and filtered" her content.
Her problem wasn't unique: Her claims about YouTube's changing algorithm – and the fact that videos were getting filtered in such a way that their reach was hindered – has been echoed by the vlogging community in recent months. For many, this was their livelihood. No one else, however, went to the extremes that Aghdam did.
That same Wednesday morning, Aghdam paid a visit to the Jackson Arms Shooting Range on Wednesday to practice her aim. From there, she popped a legally obtained Smith and Wesson semiautomatic handgun in her bag, made her way to YouTube's headquarters, approached an outdoor patio and dining courtyard on the YouTube campus and began to fire before entering the building. It was 12.46pm on Wednesday.
Inside the building, product manager Vadim Lavrusik tweeted to the world about the chaos that had stormed his workplace.
"Active shooter at YouTube HQ. Heard shots and saw people running while at my desk. Now barricaded inside a room with coworkers," he wrote at 12.57pm. Twenty minutes later, he told his followers he had been evacuated and was safe.
In that same building, at 1.10pm, another product manager, Todd Sherman, began tweeting what he saw.

Why are US gun laws unchanging, despite massacre after massacre? We discuss, on Tell Me It's Going To Be OK.

"We were sitting in a meeting and then we heard people running because it was rumbling the floor. First thought was earthquake," he wrote.
"After existing [sic] the room we still didn't know what was going on but more people were running. Seemed serious and not like a drill.
"We headed towards the exit and then saw more people and someone said that there was a person with a gun. Sh*t.
"At that point every new person I saw was a potential shooter. Someone else said that the person shot out the back doors and then shot themselves.
"I looked down and saw blood drips on the floor and stairs. Peaked around for threats and then we headed downstairs and out the front.
"Police cruisers pull up, hopped out with rifles ready and I told them where the situation was as I headed down the street to meet up with a couple team members."
At 12.53 p.m., officers found a female inside the building who had, it appeared, died as a result of a self-inflicted gunshot wound.
In the aftermath of the shooting, San Bruno Police Chief Ed Barberini said her anger at YouTube was "the motivation we've identified" and "whether that rises to the level of terrorism will be determined over the next few weeks."
Google, the parent company of YouTube, addressed the incident in a statement:
"We are very actively monitoring and working with local authorities and hospitals. It is with great sadness that I can tell you — based on the latest information — four people were injured in this horrific act of violence. We're doing everything we can to support them and their families at this time."
Her family, meanwhile, were in just as much shock, releasing a statement outside her parents' Southern California home saying they were "in absolute shock and can't make sense of what has happened".
"Although no words can describe our deep pain for this tragedy, our family would like to express their utmost regret, sorrow for what has happened to innocent victims."