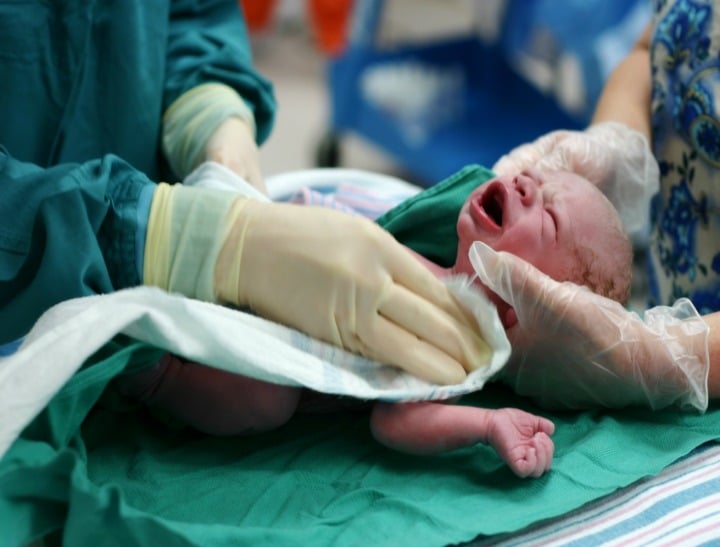 Millions and millions of people are watching random strangers give birth on YouTube.
Just FYI: This post contains images of childbirth. 
I can't remember the first time I saw childbirth. I have a vague memory of a video being shown in "PD" lessons in high school, but at an all-girls school in the early 90s such a video was more sanitised than educational – and we spent most of the class passing notes about the hickey on Lisa Hudson's neck anyway.
These days all it takes is a few flicks of your fingertips and a click of your mouse. From there you can take your pick – from birthing triplets to C-section hospital birth to garden births (yep, flowers and all.)
It's all there for anyone to see.
Breech births, vaginal births, water births and even (terrifyingly for the lack of warnings about their dangers) unassisted births. Researching online for this story, I found one shakily filmed "graphic childbirth" video which had more than two million views.