A new mental health program is set to be rolled out next year in an effort to combat suicide rates for Australia's youth.
The Turnbull Government says they are investing $73 million in two new mental health programs for children from early learning centres to the end of secondary school.
BeyondBlue – partnered with Early Childhood Australia and Headspace – will run a program for pre-schoolers and children in childcare as young as three years old.
"We are not sitting down and talking to children about depression or suicide or any of those topics, we are working with educators and parents," Early Childhood Australia CEO, Sam Page told Mamamia.
"Whereas at the other end, in the senior high school years, the program is more directly aimed at the students themselves."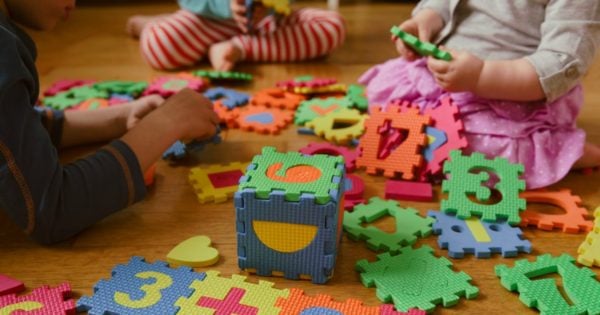 Ms Page says the program aims to provide environments that support children but the word "suicide" will not be discussed with three-year-olds.
"This isn't about teaching them about suicide at all. That's not part of the program," she said.
"It is about is teaching educators and parents how to respond to children when they're talking about death, and when they're talking about being sad and when they're having difficulty separating from their parent in the morning," she added.
Educators will be armed with tools to spot children who may need extra support.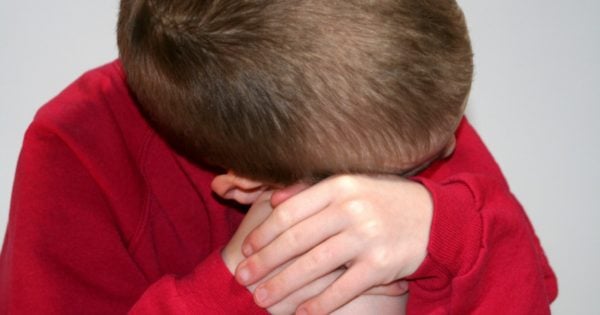 According to the Australian Bureau of Statistics, suicide was the leading cause of death of children between 5 and 17 years of age in 2015.
Just last month Mamamia reported on the suicide of an eight-year-old boy in the US.
Ms Page says self-esteem is a "big factor" in suicide and the program will help develop healthy self-identity in young people.
"It's really about building protective factors around in early childhood around mental health, social and emotional well-being that will longer term help to prevent anxiety, depression and ultimately suicide," she said.
Podcast:The seven stages of grief. (Post continues below.)

Ms Page says there are record numbers of children suffering anxiety and depression in late primary and early secondary years.
"We want to try and prevent [anxiety and depression] by working more effectively in the early years," she said.
BeyondBlue CEO, Georgie Harman said the program would also educate staff about mental health and how to protect themselves.
"We will build on the best bits of existing Commonwealth programs, but give early childhood services and school communities a contemporary program that reflects the world in which they operate," she said.
The government programs will also deliver an opportunity for teachers in schools to conduct specialist counselling services if a suicide occurs within the school.
"People of all ages can be affected by mental health – either directly themselves or because someone close to them might be suffering. It can impact even our youngest Australians," Health Minister Greg Hunt said in a statement.
"It's important schools have the resources and training to deal with mental health issues, so they can support the individuals impacted and also the broader community," he added.
"This might include training teachers on how to support a student going through a difficult time, or what to say to a student who has lost a parent."
If you or a loved one is suffering, Mamamia urges you to contact BeyondBlue on 1300 22 4636 for support or contact Lifeline on 13 11 14.