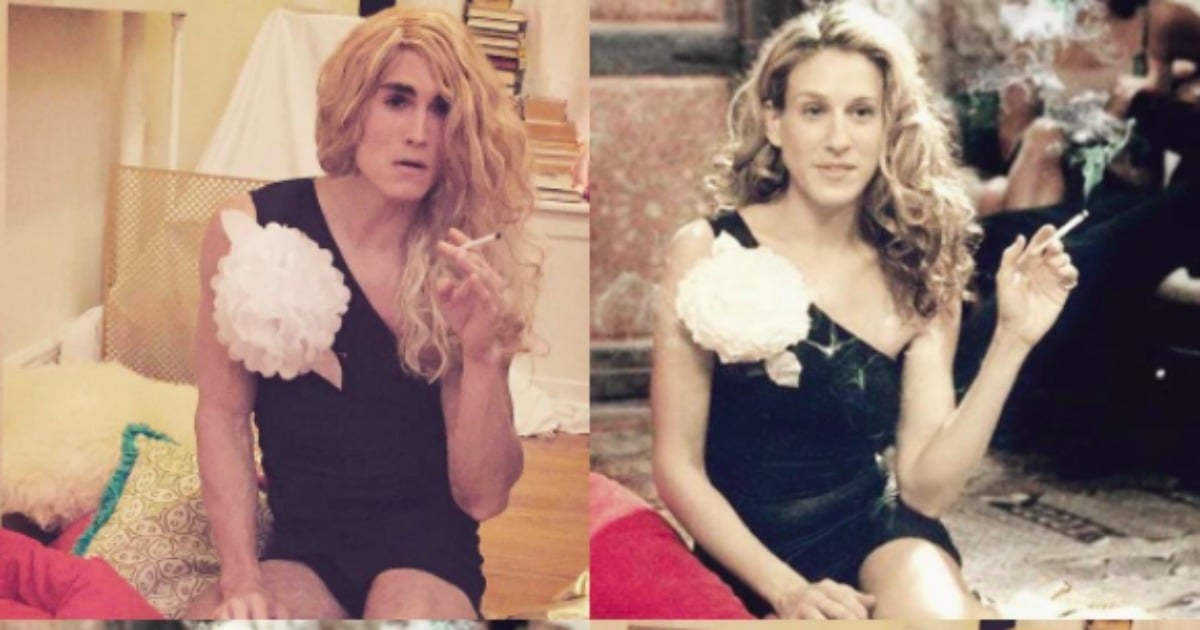 Oh, so you liked Sex In The City, you say?
Carrie Bradshaw's biggest fan, you say?
Well shut it down girlfriend because you ain't got nothing on this guy:
Meet Dan Clay, aka Carrie Dragshaw.
The handsome New Yorker came shimmering into being after Halloween this year, when his *flawless* Carrie Bradshaw costume went viral, even catching the attention of the real life Carrie herself, Sarah Jessica Parker.
"Oh my Lord!" she wrote. "Words cannot convey. A triumph. Xxx"
Since his first turn as Ms Bradshaw, Dan has taken on some of Carrie's most iconic Sex And The City looks, with his Instagram account gathering over 10,400 followers.
His attention to detail is ASTOUNDING.
He even kind of looks like her…
Like, where did he even FIND that dress?
And he even captions all the pictures with actual quotes from the Sex And The City episode it was taken from.
Dan Clay, we salute your commitment to our beloved Bradshaw.
More! More! More!