How do you find joy in the monotony of every day life? By uploading your family messages to Instagram, obviously.
Cue @yourshittyfamily, the Instagram account with close to 830,000 followers behind it.
Taking the ordinarily mundane conversations between family members and making them truly great, the account posts the crème de la crème of interactions, with mums and dads proving they're the truly great comedians of this world.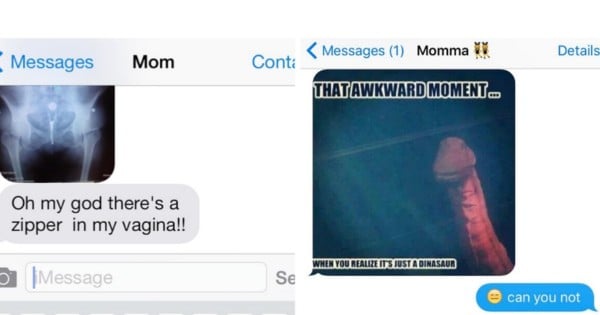 Mums, the unsung heroes of comedy. Source: Instagram.
From the grandma that requests their grandchild "bring a doobie" over, to the mother asking "what does "word" mean when people say that?", the account is filled with the stuff of Christmas get together dreams.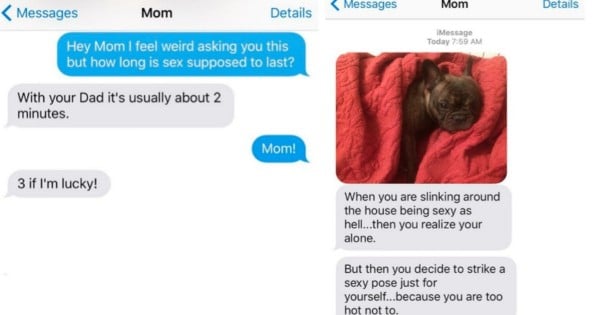 Sex talk with mum versus dog getting cute for bar's return. Source: Instagram.
Combining two things that parents love more than any children (communication and modern technology) the Instagram is a shuddering child's and hip baby boomer's delight. They're hip, they're with it. They know what's up.