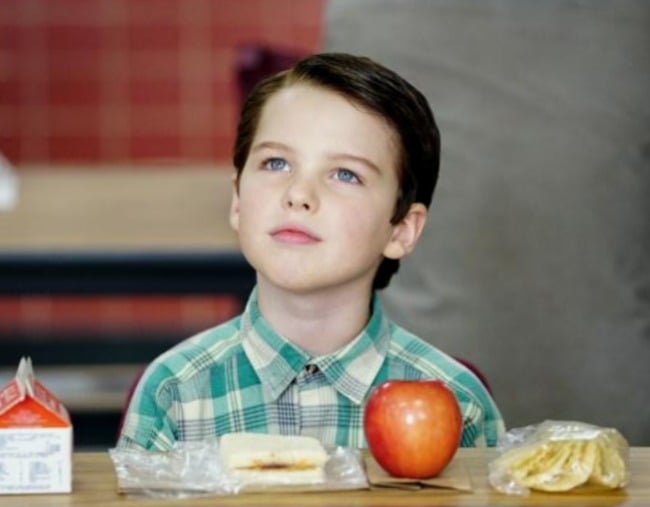 Young Sheldon is The Big Bang Theory spin-off no one really asked for.
It's also been an instant hit.
The sitcom premiered in Australia on Monday night and absolutely smashed the ratings – beating out the long-awaited reality TV show/revolving sex door that is Bachelor in Paradise.
A whopping 1.053 million viewers tuned in for the Australian premiere, and the show attracts an average of 15 million viewers per an episode in the US.
Young Sheldon is kind of like a prequel to the popular long-running sitcom. It follows the story of Big Bang fan favourite, Sheldon Cooper, as he grows up in a small town in rural Texas.
The sitcom is a little bit Malcolm in the Middle and a little bit Roseanne, with a good sprinkling of that Big Bang comedy fans have grown to love.
See how Sheldon became Sheldon in this The Big Bang Theory spin-off. Post continues.
So what makes this sitcom so goddamn popular?
Simply put – it's the Sheldon factor.
People love Sheldon and they can't get enough of him.
The younger version of the iconic character is portrayed by Big Little Lies' Iain Armitage in the series.