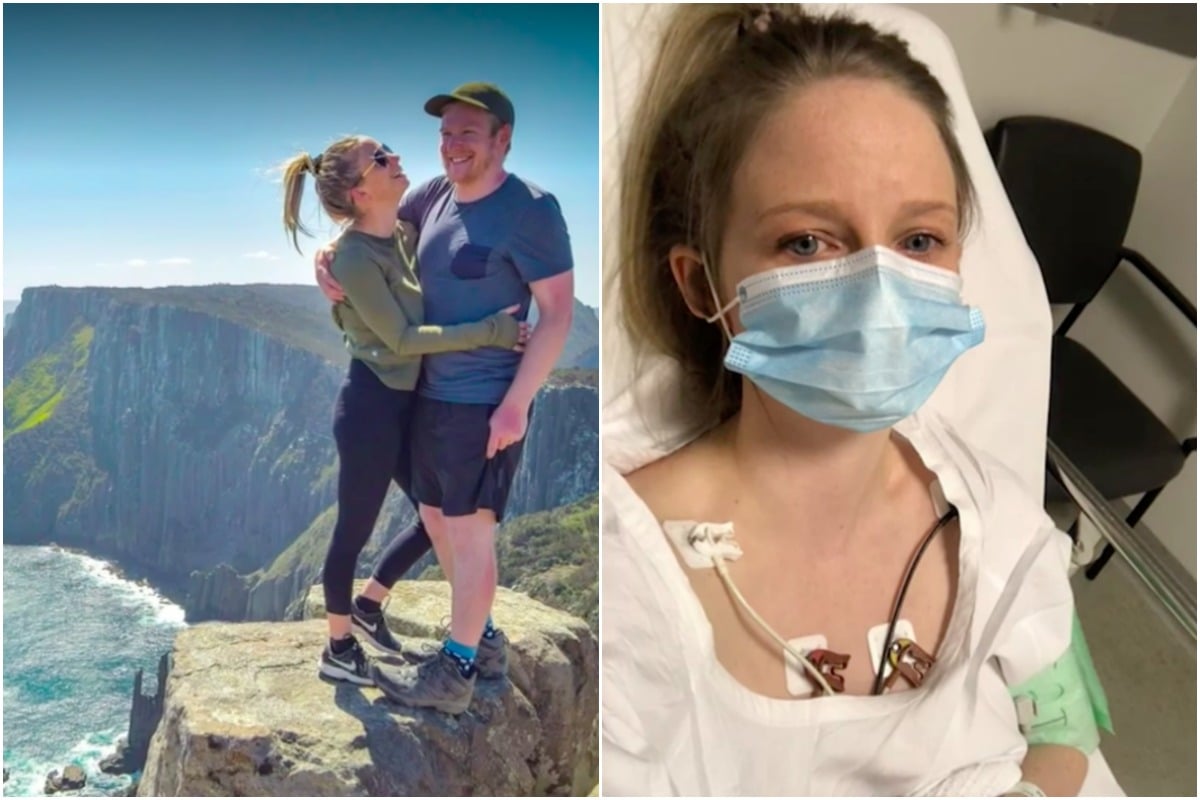 It has been five weeks since Sarah Robson caught COVID-19, and she can barely get through a shower without passing out.
Her boyfriend Sam Martin, 26, is back at work after battling the virus as well, but even he "can't walk 10 metres without feeling out of breath."
The couple, both midwives and nurses at the Royal Women's Hospital in Melbourne, are fit, active and young. But they've both been in and out of hospital struggling with the effects of coronavirus.
"I was almost debilitated with chest pains. The lining of my lungs became inflamed to the point where I wasn't able to fully inflate my lungs or exhale without excruciating pain," said Sarah in a new awareness video that has been released by the Victorian government.
WATCH: Sarah tell her story in a Victorian Government ad campaign to spread awareness. Post continues after video.
"For the people who aren't doing the right thing, who are commenting 'this isn't real' or 'you guys are paid actors.' This is very real. The reason Sarah and I were so keen to share our stories is because hopefully at some point, we will reach someone who knows we are the real deal and they will start to take this seriously," Sam told A Current Affair last night.
Six months into the pandemic, it seems many young Australians still believe if they catch the virus they'll be okay. But two Victorians in their 30s have now died from COVID-19 and there are dozens of young people fighting for their lives in hospital.