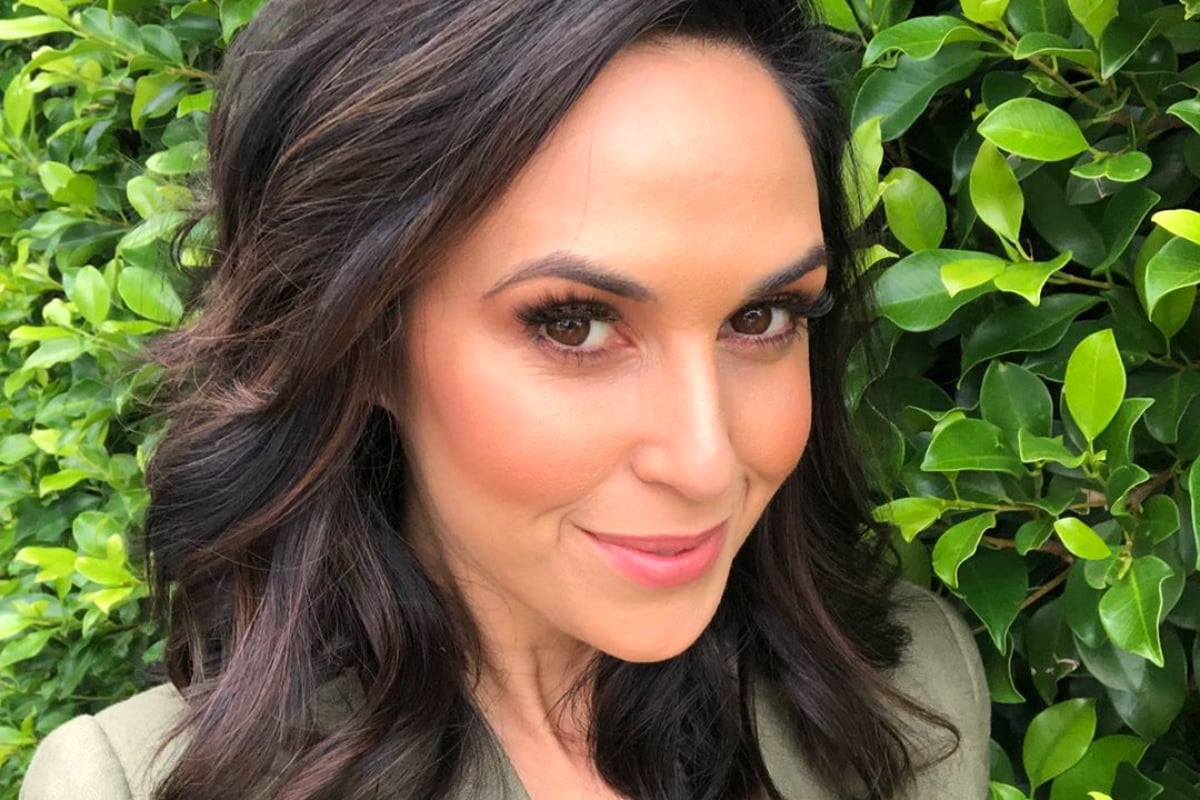 This wonderful nugget of beauty wisdom comes courtesy of Mamamia's beauty podcast, You Beauty. 
For this week's In Her Bag, Leigh Campbell rummaged through Zoe Marshall's beauty bag to find out what products she loves.
Zoe Marshall is a media personality and a self-proclaimed 'over sharer'. As well as working as a writer, TV presenter, radio host and brand ambassador, Zoe is mum to Fox, her first child with her husband and NRL player Benji Marshall. Zoe is also the co-host of Mamamia's upcoming podcast The Baby Bubble, the no bull sh*t show about what happens when you take your baby home.
Listen to Zoe's full interview on You Beauty below. To ensure you never miss an episode, listen to You Beauty here for free. It's a blast.
Zoe Marshall is a pretty glamorous lady.
You might recognise her face from your Instagram feed, the telly or jazzed up on the Dally M red carpet alongside her husband, NRL player Benji Marshall, and think… her armpits probably don't stink.
But just like you and me, Zoe is a human being with armpits that sometimes get sweaty when she's out and about living her busy life.
Being the resourceful woman she is, the mum-of-one came up with a genius (and cheap) hack to solve this entirely normal but annoying beauty problem, as Mamamia's executive editor and beauty guru Leigh Campbell found out when she interviewed Zoe for the You Beauty podcast.
To find out more about Zoe's 'unglamorous' beauty hack, along with all the other beauty products she loves and uses everyday, keep scrolling.
Zoe Marshall's go-to beauty products.