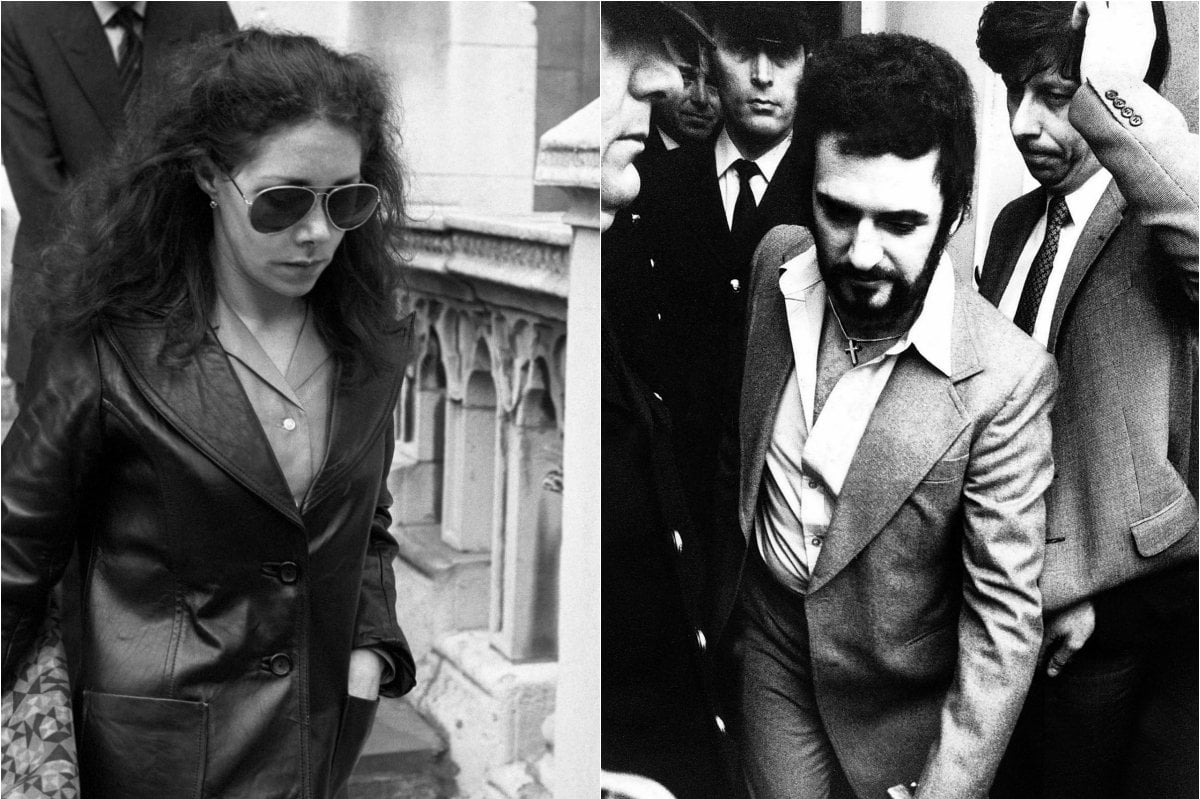 In November 2020, Peter Sutcliffe, better known as the Yorkshire Ripper, died in hospital after contracting coronavirus.
The 74-year-old was serving a lifelong sentence for murdering 13 women across Yorkshire and the North West of England between 1975 and 1980.
At the time of his death, the serial killer had tested positive for COVID-19. According to reports, he turned down medical treatment for the virus. He was also suffering from underlying health conditions including diabetes, heart trouble and obesity.
Known as Britain's most notorious killer of the 20th century, the Yorkshire Ripper attempted to kill seven other women, and used a hammer, a screwdriver and a knife to mutilate his 13 victims.
But throughout his reign of terror, there was another woman by Sutcliffe's side – his wife, Sonia.
Watch the trailer for The Ripper below. The four-part Netflix miniseries will recount the crimes of The Yorkshire Ripper. Post continues below.

Sonia, the daughter of Czech parents, was just 16 years old when she met Sutcliffe, after defying her father's orders and attending a disco at a local pub.
Sutcliffe was four years older. He had dropped out of school and worked in a string of menial jobs, including as a gravedigger.
The pair began dating and married in 1974, a year before his first killing. He began his killing spree in 1975 and avoided detection for years due to a series of missed opportunities by police to snare him.
His horrific crimes only came to light in 1981 after a routine traffic stop. Sutcliffe was found to have a prostitute in his car. While police investigated his fake licence plate, they found a pile of weapons he'd discarded at the scene.