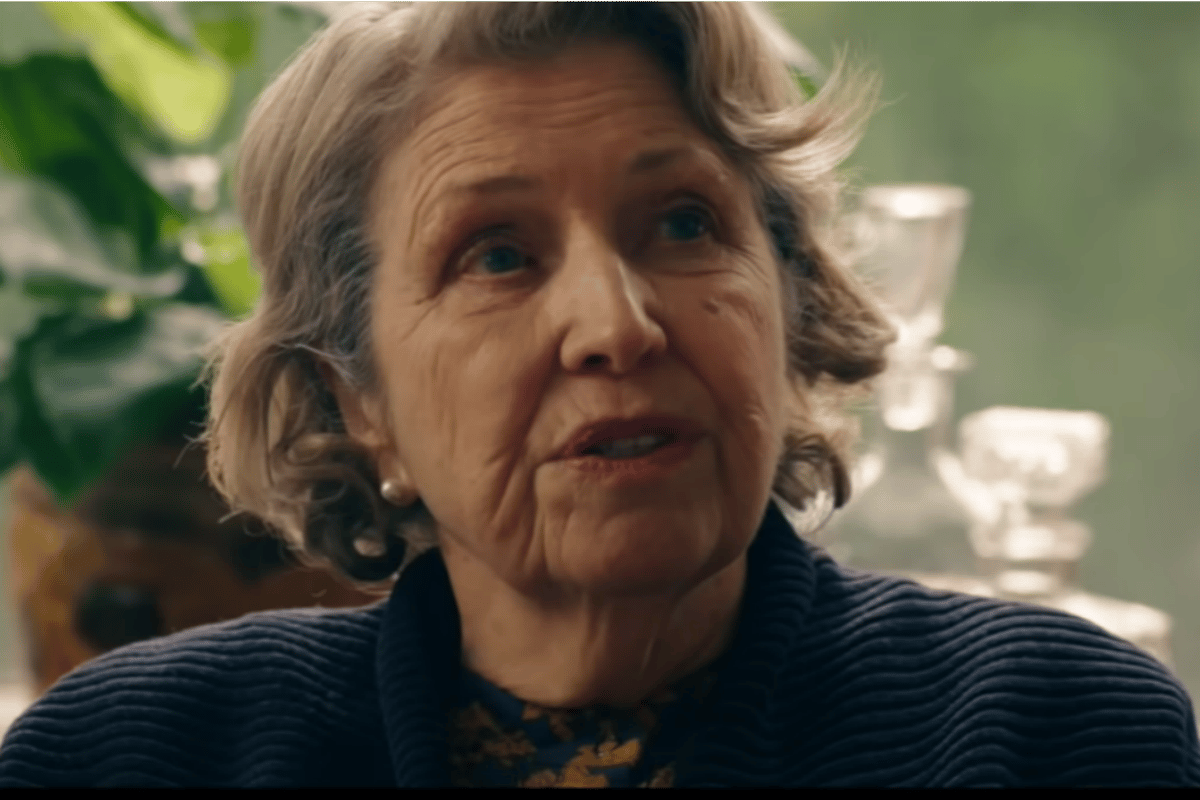 British drama Years and Years is the television series that dares to confront us with our future.
Opening in 2019, and following a family not unlike yours or mine, Years and Years shows us not just what a dystopian future looks like, but how it is forged. As Sophie Gilbert put it for The Atlantic, "This is the way dystopia happens… Not with a bang, but with a series of exhausted shrugs."
There's Vivienne Rook (Emma Thompson), a charismatic, straight-talking and highly controversial politician who dares to say she "doesn't give a f*ck" about the Israel-Palestine conflict on an evening talk show.
Watch the full trailer for Years and Years. Post continues below. 
Her rise takes place in the periphery of the Lyoneses lives – a grandmother Muriel Deacon and her four adult grandchildren, Stephen, Daniel, Edith and Rosie – who are distracted by their children, relationships and careers. Sometimes they see Vivienne Rook on television or the front page of the paper, but mostly their day-to-day goings-on get in the way.
But as industries collapse, some lose their jobs. There are no more butterflies or bananas. Banks close and strict immigration laws tear apart relationships, giving way to deadly concentration camps.
Without giving away too much, the series of events that unfold are terrifying, not least because they are so utterly conceivable. It's all too close.
In the final episode, the matriarch of the family Muriel Deacon (Anne Reid) delivers a three-minute monologue that eloquently sums up the state of the world and precisely whose fault it is.
It's a moment of television that stays with viewers long after the final credits roll, reminding us that our greatest downfall can be summarised in just one word: complicity.
Listen to Mamamia Out Loud, the podcast on what women are talking about. Post continues below. 
As her family sit around the dining table, and Muriel discovers it's been 10,000 days since 1999, she delivers the following monologue:
Muriel Deacon: … But it still doesn't alter the fact that it's all your fault.
Everything.
All of you. The banks. The government. The recession. America. Mrs Rourke (Emma Thompson). Every little thing that's gone wrong, it's your fault.