Photos are deceiving. The photo of me (and my perm) below was taken on my last day of high school in 1989. And I look deliriously happy.
I was, of course. For starters, I didn't have to wear that uniform anymore. High-5 to that. Homework was over. No more having to sit through another minute of Biol or the textbook that haunted my dreams: The Web of Life. Hey Highschool, don't let the door hit you on the way out, is what my eyes seem to be saying.
Of course what you can't see is that I'm also completely terrified. Terrified at what did – or didn't – lay ahead. Terrified at whether or not I would cope at university. That's assuming I even got a high enough score to get into the Communications course I wanted to do. (Guess what? I didn't). I remember being terrified knowing the group of people I'd spent the past five years with were all heading off in different directions. And that I'd kinda taken it for granted that all those faces – some loved and some loathed – were no longer going to be a part of my daily life.
So yeah – I remember that last term. And I'm reminded of it now as the media rolls out its annual "The HSC has begun" stories. Also because I've just released "Find Your Feet (the 8 things I wish I'd known before I left highschool)" - a book of advice for year 12 students of all the things I wish I'd known before I left high school and went out into the real world. Advice like, "Never date a man who has Cher tunes on his iPod."
Joking.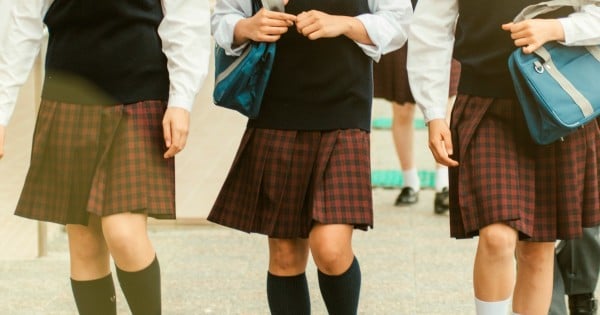 But think about it. Before you left school and went out into the big, wide world, what do you wish you'd known? For what it's worth, here's what I wish I'd known back then:
You will not be a success or a failure in life based on your year 12 final grades.
For senior students, it feels like their whole future is resting on these year 12 exams. But it's not.  Let's be really, really honest. Your final grade is just one little moment in time.  The truth is the people who are living big, exciting lives; the people who are living their dreams, who are making a mark are not necessarily the people who got straight A's or did fabulously well in the HSC or SACE or OP or whatever it is in your state. They are the people who are resilient. And persistent. They are the people who had faith in themselves and kept going.