Over the past 12 months, Yasmin Remynse has been diagnosed with a rare form of cancer, has had several organs removed and has endured 12 rounds of chemotherapy. It's been a hellish year.
Last Friday, Remynse got to forget all that for just one day: her wedding day.
"Honestly, for the first time in 12 months, I felt that I didn't have cancer," she tells Mamamia. "It was just one day where it never crossed my mind. I just got to be a bride, not a bride with cancer, not having to worry about all the other parts that go with it. So it was fantastic."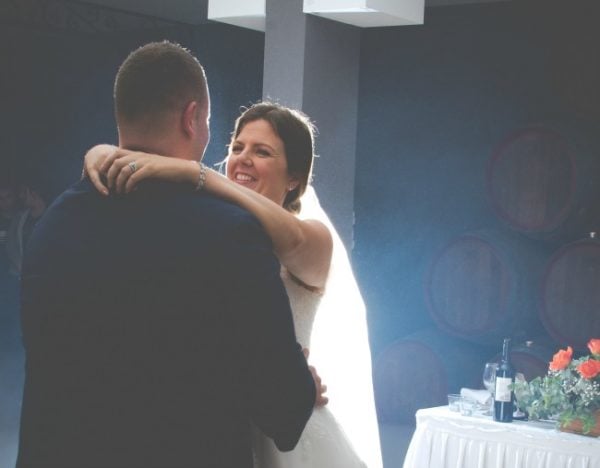 The wedding was made possible by charity My Wedding Wish, which gifts weddings to the terminally ill.
Remynse hadn't expected to be able to get married. When she was diagnosed with a goblet cell endocrine carcinoid tumour, she'd been dating Alex Bartusz for less than two years.