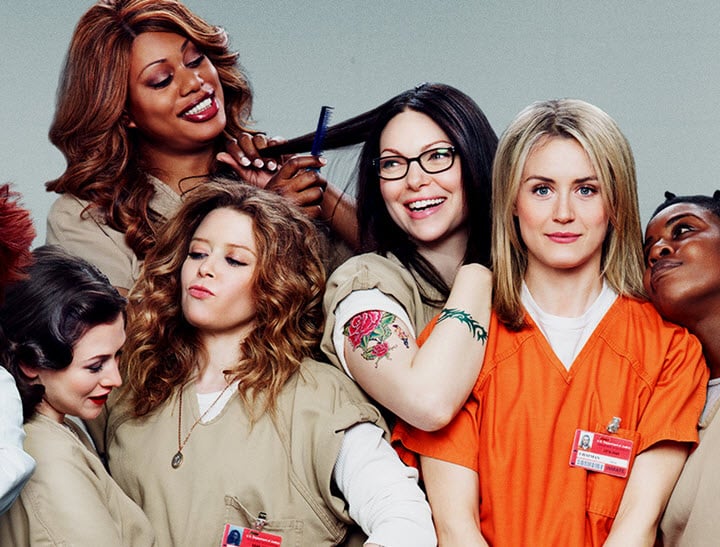 Remember this name: Yael Stone.
Since Orange Is The New Black season three dropped in June, Ruby Rose has been the most talked about Australian in Litchfield Penitentiary.
But there's another Aussie who has been there from the very start. And her name is one you need to remember.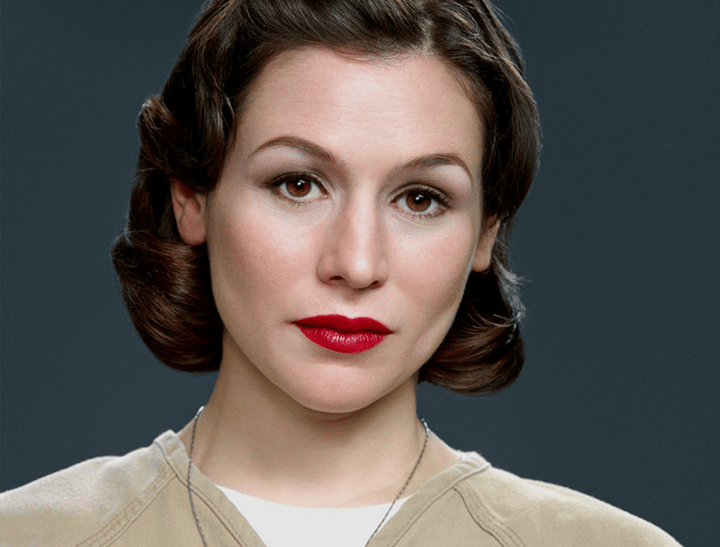 Yael Stone is a 30-year-old Aussie actress who plays the loved Italian/American inmate Lorna Morello in the cult series. Lorna has been a recurring character since the pilot, but she's just been upgraded to a series regular. And Yael would like to keep it that way.
Yael's character Lorna was arrested for stalking and attempting to murder a man whom she went on one date with. Prior to this, Lorna ran a mail scam business where she would purchase things online and then claim the packages were never delivered.
Lorna is the character with the incredible New Jersey accent. It's so good in fact, not many peeople realise she's an Aussie.
You can watch an iconic scene between Nicky and Lorna below. Post continues after video.
But in reality, Yael Stone, who is married to Australian actor Dan Spielman, could not be further from the psychotic tendencies of her TV-self. She's smart, funny, endearing and very likeable.
When I spoke to Yael earlier this year when she was in Australia to promote Netflix, we chatted casually about feminism – something she feels strongly about.
"Yeah I certainly do [describe myself as a feminist]," she told me.
"Because I don't think it's an ugly word, I think it's a really important word and I think denying the power of that word doesn't do justice to the people who have come before us and worked really hard for that."