Former Friends star Lisa Kudrow has revealed the most horrible thing one of the hit show's guest performers said to her on set.
And it's… well it's more upsetting than we ever thought.
The actress – who played Smelly Cat singer Phoebe Buffay on the long-running show – was a guest on Andy Cohen's Watch What Happens Live when a fan asked her to reveal the worst behaviour she'd witnessed from a guest star.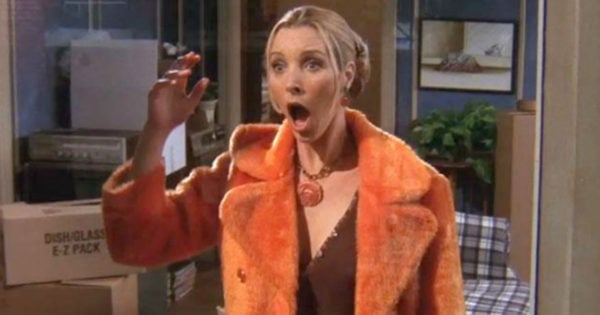 "I rehearsed without makeup most of the week, and then on show night, I'm in hair and makeup, and I was told, 'Oh wow, now you're' - can I say it? - 'Now you're f***able'," she said.
"That's bad behaviour, I'd say!"
While the 53-year-old actress didn't hit back at the rude star, she did reveal that she went straight to Matt Le Blanc, who she said was like a "big brother" to her on set.
Friends ran for 10 years before the final episode aired in 2004. In ten seasons, the show say many big name actors pop in for guest appearances.
Love TV? Listen to the latest episode of The Binge:
The likes of George Clooney, Brad Pitt, Charlie Sheen, Jean-Claude Van Damme, Ben Stiller, Billy Crystal and Robin Williams all visited the Friends set.
While Kudrow didn't name any names, she did clarify later in the interview that the badly-behaved guest wasn't Charlie Sheen.
Either way, we're glad she had a good group of pals to console her after the incident.