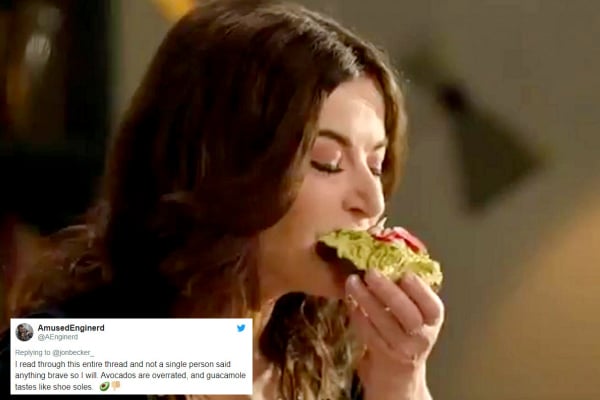 The greatest debate of 2019 is currently happening on Twitter, and it's over controversial opinions about food.
Like your family's oven on Christmas, it's getting heated.
This debate is like the great New York Times Aperol Spritz debacle of May, 2019, which condemned the 'happy hour drink' as overrated Instagram fodder. It also exposed all the other overrated foods we've been subjected to, like almond milk, kangaroo meat, stevia and vodka sodas… I mean, where's the sweetness???
Apparently six fries are the perfect amount of chips to eat, and excuse us? Post continues below.
Twitter user Jon Becker (@jonbecker) kicked off the discussion by posting a tweet which asked people to comment with their "most controversial food opinion".
Heated exchanges over the validity of lettuce, dessert, and mochas ensued.
Please quote tweet this with your most controversial food opinion, I love controversial food opinions

— Jon Becker (@jonbecker_) November 19, 2019