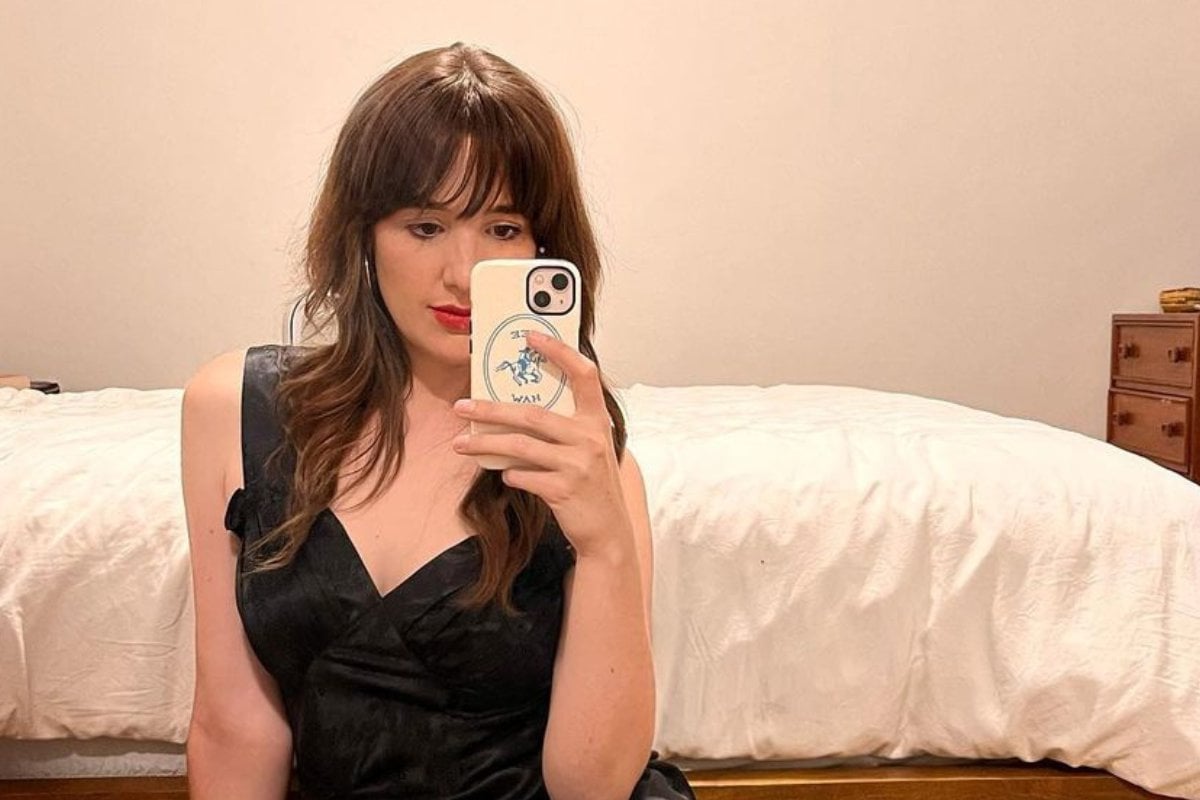 "I just knew." 
It's the dating advice we hear all the time from loved-up friends. It usually comes with other statements like, "They're my soulmate" and "I loved them at first sight." 
While I'm happy for these people who have had such a profoundly certain experience when it comes to finding love, I also know now that I'll never be someone who just "knows" anything, especially with matters of the heart.
While you're here, watch the horoscopes try virtual dating. Story continues after video.
For a long time, I thought I was defective. All these people around me were having these revelatory moments where they went on one date with their partner and saw their entire future line up. Clearly, I was meant to hold out for a moment like that, someone I was so certain about that all doubt blew away in the wind.
But I have struggled with anxiety my entire life. As someone who has never been sure about anything (thanks to a near-constant state of mental "what if"), why was I pressuring myself to be certain when it came to love?
After all, if we look at relationships as ordained (whether by fate or God) versus not ordained, which is kinda what we do when we talk about 'just knowing' and so on, then how do we explain the myriad of 'Ones' that fizzle?
I've noticed more recently that we're shifting away from this mentality and toward something way healthier, in my opinion. Instagram and TikTok accounts like Anxious Love Coach,  Esther Perel and Your Diagnonsense are popping up everywhere, preaching a more level-headed approach to romantic partnership. 
Instead of a focus on instant chemistry, they're talking about building trust and intimacy. It's a move away from real love being defined as something that happens to you, a by-chance moment you may or may not be lucky enough to experience, toward real love being an experience you cultivate with actions and words.
Yes, I still believe in a spark. I think you have to, right? We don't just meet people we enjoy being around while also wanting to jump their bones every day. 
There is still something magical about going on a date, or spotting someone at a party, or ending up in a conversation where you feel drawn in.
There is something incredibly special and sure, even magical, about connecting with another person and you think, "Wow, there's just something about them."