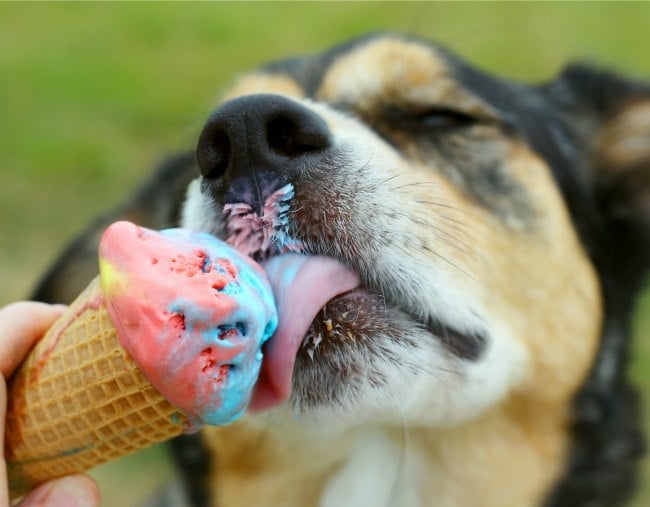 If there's one topic that can make even the most learned fur parent's skin crawl and stomach turn, it's worms.
Pesky intestinal worms like hookworm, roundworm, whipworm and tapeworm can pose a danger to the pets you love and threaten the health of your family.
It's not the most pleasant thing to talk about, but understanding how pets contract worms will go a long, long way in preventing initial infection and protecting your family. Regular worming with a tablet, like  Milbemax, is crucial, but there are other little environmental and hygiene switches that make a big difference too.
We spoke to Elanco's Technical Veterinary Manager and practicing vet Dr Claude Stanislaus to get the low-down.
Where is your pet most likely to get worms?
Now this gets a little gross – but the most common way pets become infected with worms is by ingesting poo that contains worm eggs or larvae that are at the infecting stage.
Despite this, Claude says this isn't limited to direct contact. Faecal residue left on grass after it's been cleaned up can still pose a threat. As can eggs that become embedded in your pet's fur, which can contaminate humans and other dogs.
"Higher risk areas include dog parks and kennels. Dog parks are probably the number one place because even though you're encouraged to pick up after your dog it doesn't happen all the time," he says.
"Walks can also be a risk factor – but compared to dog parks there is much less risk of infection. Your backyard can pose a risk too, even if you're very good at cleaning up."