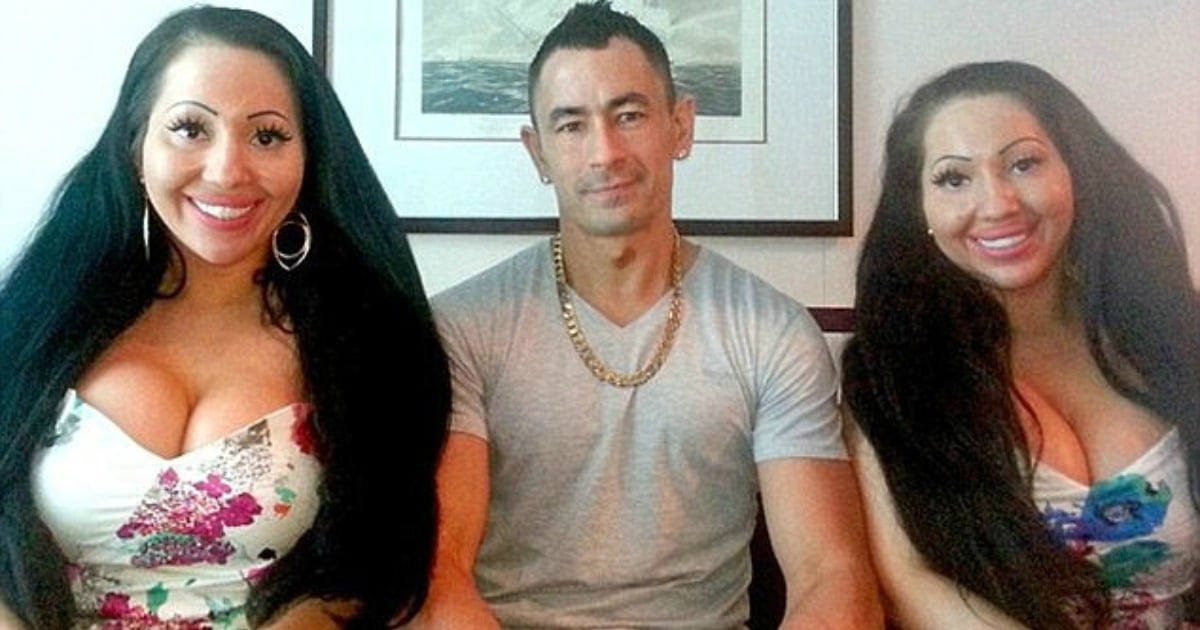 Finally. We now know how the 'world's most identical twins' share a boyfriend.
Remember the DeCinque twins? They're the ones who want to be EXACTLY the same in every possible way… including sharing a bed and a significant other. Well, they've just revealed what goes on between the sheets of their "super king-sized bed".
Yep. That. That is a thing we now know and life will never be the same again.
Anna and Lucy DeCinque, 30, from Perth have revealed that – shock horror – everything must be the samesies when it comes to their boyfriend, Ben Byrne.
Here I give you a gallery of such same-siness my head is spinning. (Post continues after gallery…)