Uniforms don't end when school does – when you work in a corporate office, it can quickly feel like your wardrobe options are seriously limited.
They don't have to be.
We took to the streets of Sydney to find women proving "corporate" doesn't have to mean boring.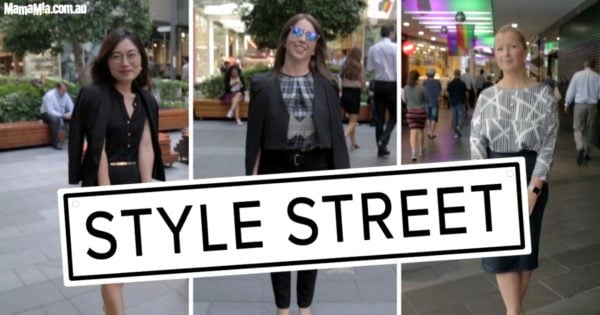 Image: Supplied/Mamamia
Rong, 36, Banker.
Jacket: Portmans, Top: H&M, Skirt and earrings: Oxford, Shoes: Christian Louboutin, Purse: Mulberry.
"It's my first time wearing this combination. I do wear individual pieces on various occasions though. I feel very comfortable and confident, very easy to match as it is all black."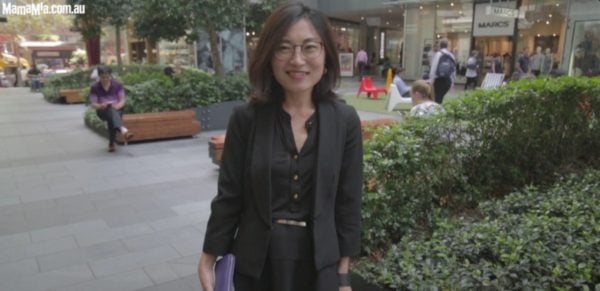 Image: Supplied
How do you put your own twist on a corporate uniform?
"I think you need to have one thing as a highlight. So if I go all black, my accessories are a light colour or a pair of very good looking shoes to make it outstanding, you don't want it to be too plain so you blend in with the rest of the people. Everyone in corporate world wears black!"
Steph, 27, Project Manager
Cape, pants, shirt: Sheike, Sunglasses: Ray Bans from Sunglass Hut, Shoes: Zu
"It's really what I wear on a regular basis as I work in a corporate environment."
Image: Mamamia
"Lots of people wear the cape, it's still in fashion. I use it all the time whether for work or out with friends on a night out. I just like it, it's comfortable and you''re free on the arms, I hate being restricted. It's good if you're cold too, you can just tuck your arms in!"
What's your advice for dressing in a corporate style?