Uniforms don't end when school does – when you work in a corporate office, it can quickly feel like your wardrobe options are seriously limited.
They don't have to be.
We took to the streets of Sydney to find women proving "corporate" doesn't have to mean boring.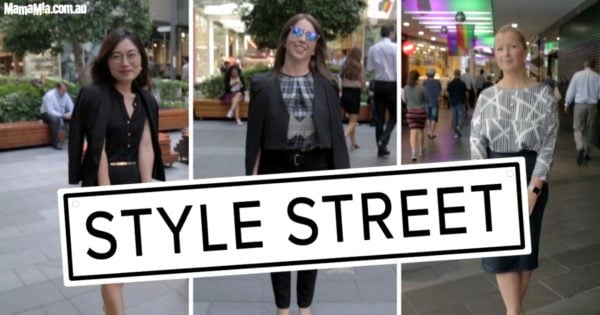 Image: Supplied/Mamamia
Rong, 36, Banker.
Jacket: Portmans, Top: H&M, Skirt and earrings: Oxford, Shoes: Christian Louboutin, Purse: Mulberry.
"It's my first time wearing this combination. I do wear individual pieces on various occasions though. I feel very comfortable and confident, very easy to match as it is all black."