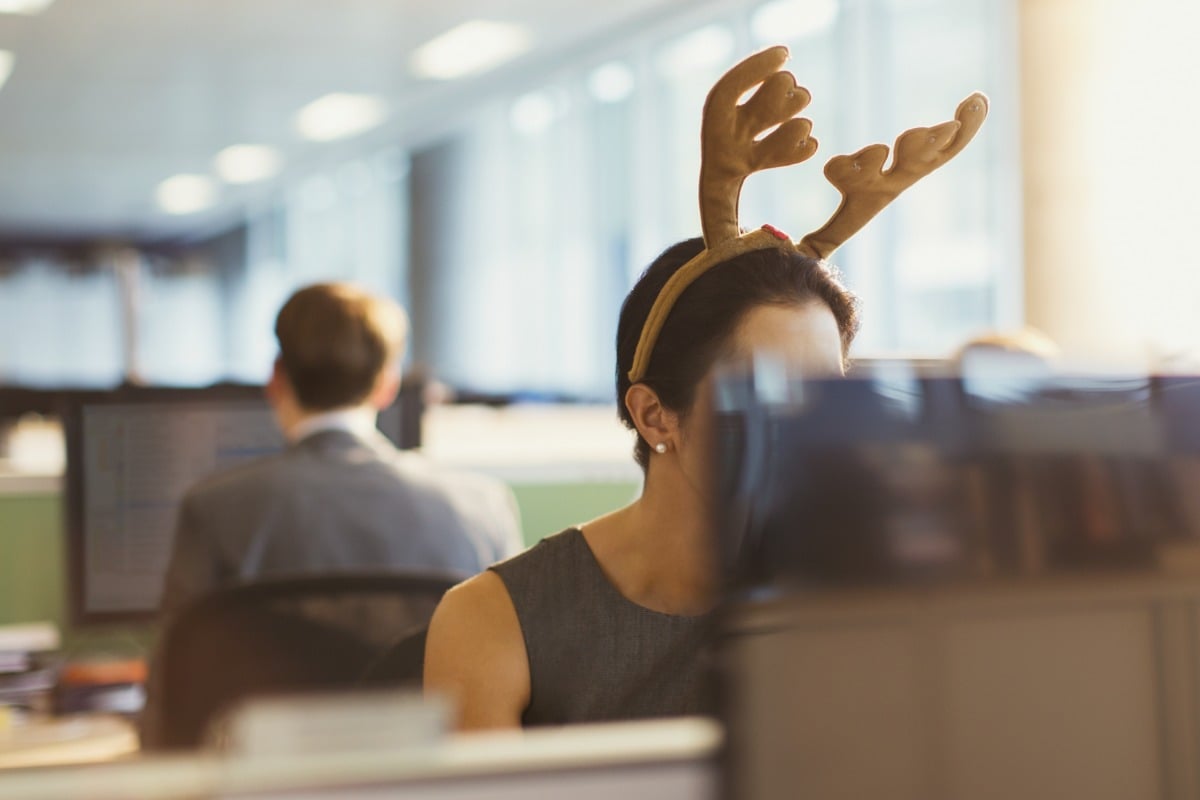 While most Aussies wake up on Christmas morning ready to crack into their presents and prepare their bellies for a big day of eating, there's thousands of others who are sitting in their offices, patrol cars and studios… working.
Yep, working on Christmas Day. THE JOY.
No matter how much extra pay you're getting to forgo family gatherings, there's a certain disdain that only Christmas Day workers can relate too.
Watch: Here are a bunch of alternative Christmas movies. Post continues below. 
To the doctors, nurses, firefighters, police officers, journalists, hospitality staff, lifesavers, taxi drivers, prison guards, pilots and every job inbetween: We. See. You.
Here are the 15 things only those who land the Christmas Day shift (and would prefer to be anywhere but) know to be true:
1. It's super busy… because you don't just have skeleton staff you've got no staff. So you're doing a whole department's work with the least possible amount of people. FUN.
2. Social media can get in the bin. Because if one more person in a Santa hat shares a photo with their happy family and their plate of turkey you'll scream.
3. You may or may not be slightly tipsy on the job (sorry boss). Because heck, if you and your fellow short-straw drawing colleagues can't sneak in a celebratory Prosecco on Christmas Day, when can you.