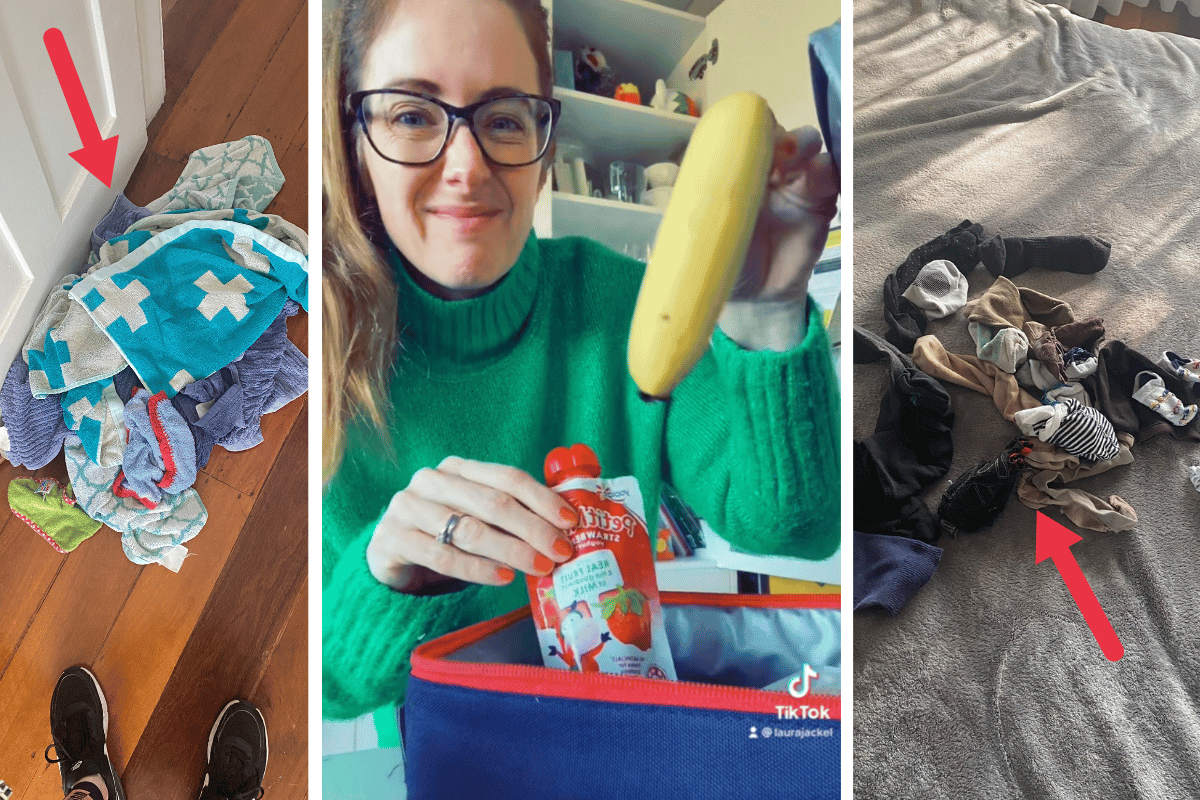 Mornings with kids are always chaotic, but last week I had one of 'those mornings' that almost sent me straight back to bed.
Nothing life-changing occurred, and my two boys are beautiful humans I love and adore, but this morning a couple of extra tasks tipped us all over the edge and it felt comically bad. 
It all started well at 6.30am when I got up to make myself a cup of tea in peace. I unloaded and reloaded the dishwasher before sending some personal emails and messaging my family in the UK. 
Watch: Superwoman is dead. Let us rejoice! Post continues below. 
When the kids got up at 7am, we had a cuddle back in my bed, a daily ritual I enjoy before the day officially begins. 
I cherish those sweet and cosy snuggles, as they only last mere seconds before one child kicks the other, and we have to get up before the fight goes nuclear.
While one child was in the shower and the other munching on cereal, I assembled some basic lunchboxes, made the bed, fed the cat, had a shower, half put away some clean washing and downed a giant coffee. Then I had to take an important phone call from our travel insurance operator.
As I stood shivering in my undies on the phone, while also trying to make myself semi-presentable, my youngest son flew into the bedroom crying because the cat licked his toast. My eldest son also inexplicably chose this moment to demand a new toothbrush because his one was 'disgusting'. He also helpfully pointed out that the bathroom towels were damp and gross and needed a wash. 
Every parent knows this daily morning chaos - we feel like we do a million tasks while simultaneously compiling a list of all the things we still have to do before starting work or just leaving the house.
My kids are old enough to be left alone for a few minutes while I have a shower - even if they do stand outside the door, but I remember a time when this was not the case.