Mamamia's Money Diaries asks Australians to record a week in their financial lives. Kind of like a sex diary but with money. So not like a sex diary at all. We still find out the best kept secrets though. We discover what women are really spending their hard-earned cash on. Nothing is too outrageous or too sacred. This week a 22-year-old in finance tells all.
Industry: Finance
Age: 22
Salary: $55,000
Housing: Renting with husband and another couple
Regular expenses (monthly):
Rent – $430
Phone – $130 – I regularly go over my data
Transport – $120
Gym membership – $140
Internet – $15
Car loan – $620
Car insurance – $90
Savings: $0
Debt:
HECS – $8,000
Car loan – $20,000
Credit card – $4,500
Assets: My car…?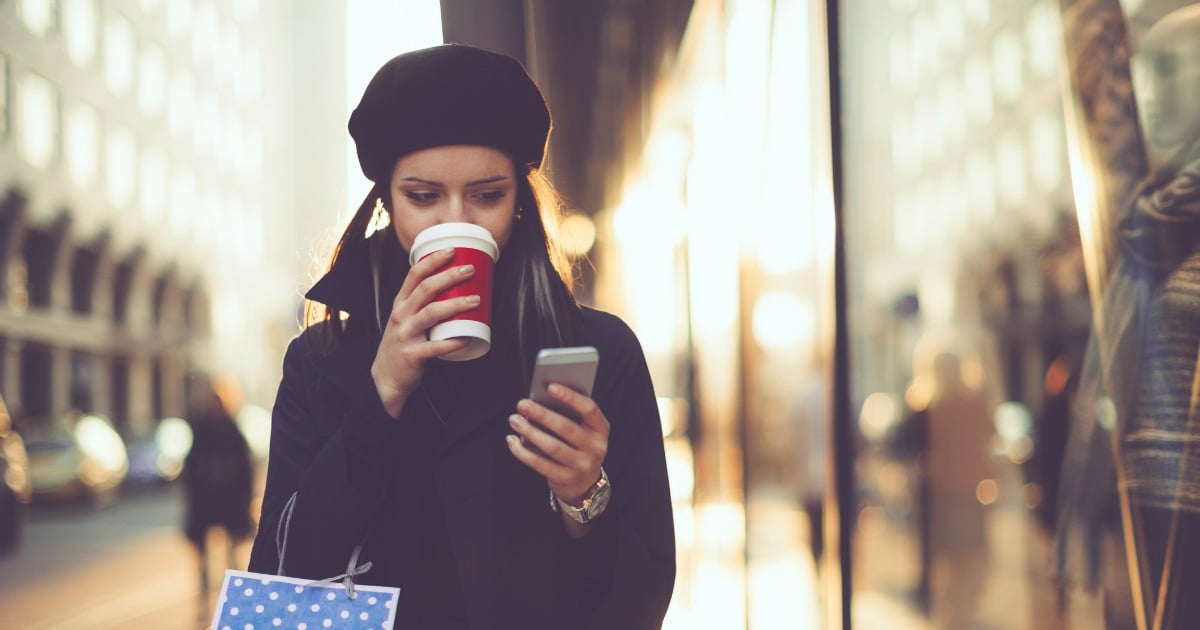 For someone who works in finance I am very bad at budgeting for myself and regularly spend more than I earn – hello credit card debt. To be fair that debt is from our wedding and honeymoon and, seeing the average Australian wedding is over $30,000 I think we did ok! The card is in my name but my husband pays half – it was his wedding too! I pay for most things and then he pays down the debt so my spending seems a bit high.
Here is how a typical week is spent:
Monday - Day One
Canberra Day – YAY! I spend all day watching Netflix (that my parents pay for seeing we share it and I regularly forget to pay my half) and eating whatever is in the pantry/fridge/freezer. My husband approves of my laziness and joins in on my feast of left over pasta, ice cream and chips with salsa #marriedlyf.
Daily spend - $0
Tuesday - Day Two
Back to reality, I sleep in as I do every day and miss breakfast. Have an instant coffee at work from my emergency coffee supply. I do remember to take bread for lunch and use up the last of the peanut butter jar I hid in my desk at work.
I pay my contribution to our electricity bill $80 and also put some money on our credit card $180. Just kidding, that was meant to go to the rent/bills account and I accidentally transferred to the wrong account. Idiot.
Dinner is inedible chicken pie (we forgot to cook the chicken mince first and it turned into glug) so as a household we decide to get KFC instead. I shout my husband and it costs $25.40.
Daily spend - $285.40
Wednesday - Day Three
Feeling sad we wasted so much expensive food on an inedible meal last night I decide to treat myself for McDonalds for breakfast. A coffee, wrap and hashbrown (of course!) costs $9.40 and I'm proud I didn't cave and get half a dozen hashbrowns. I buy a delicious hamburger from a café nearby for $10 and then spy some chocolate chip cookies. Decide husband also deserves treat and buy him 4 for $10.
Go to Kmart when I get home with husband, buy boring work clothes, costs $48. Secretly return to Kmart with housemate and buy clothes I plan on hiding from husband later, costs $58. Dinner is cooked at home by housemate with whatever we didn't destroy in previous night 'dinner', I'm not even sure what it is.
Daily spend - $135.40
Thursday - Day Four
Continue my excellent habit of sleeping in and buy delicious servo breakfast that I instantly regret and costs me $9.95. My gym membership comes out every second Thursday so I say goodbye to $70, not gonna lie I haven't been to the gym in two weeks.
Get sucked into some strange game on my phone and make some in app purchases, $8.97. Instantly regret and delete game. Take left overs of mystery dinner to work with me for lunch. I go grocery shopping with a housemate, fully aware she sneaks things in the trolley my husband and myself don't eat I still pay half of $215.63 (so $107.82). Make delicious pasta with our fresh groceries for dinner.
Daily spend - $196.74
Friday - Day Five
Wake up bizarrely early and decide to eat breakfast and take left-overs for lunch. Car loan comes out today so I say goodbye to $155.43. Stop by naughty store to buy naughty items which cost $34.05, check to see if it works on way home or if I need to buy new batteries. It doesn't work. Buy replacement batteries at servo for $5.36, still doesn't work. Too embarrassed to return.
Husband shouts me dinner as we go to see our parents for the weekend. Don't tell husband about purchase.
Daily spend - $194.84
Saturday - Day Six
Stop by local bakery and get a pie for breakfast, husband decides to pay for it. Good husband. Spend the day working on our wedding video at my parents, eat their food and then remember it is Dad's birthday. Secretly go buy beer and weeks supply of cherry ripe – my Dad's favourite. I buy the chocolate and a card $12.45 and my husband buys the beer. All is forgiven.
Daily spend - $12.45
Sunday - Day Seven
Spend the morning with the in-laws before driving back home, I pay for the fuel which costs $77.03 and my husband buys me lunch. Housemates have dinner ready by the time we get home, perfect timing and means we don't need to get takeout.
Daily spend - $77.03
Weekly spend: $901.86
We'd love to hear your version of The Money Diaries! If you feel like spilling some financial secrets, send us your Money Diary to [email protected]