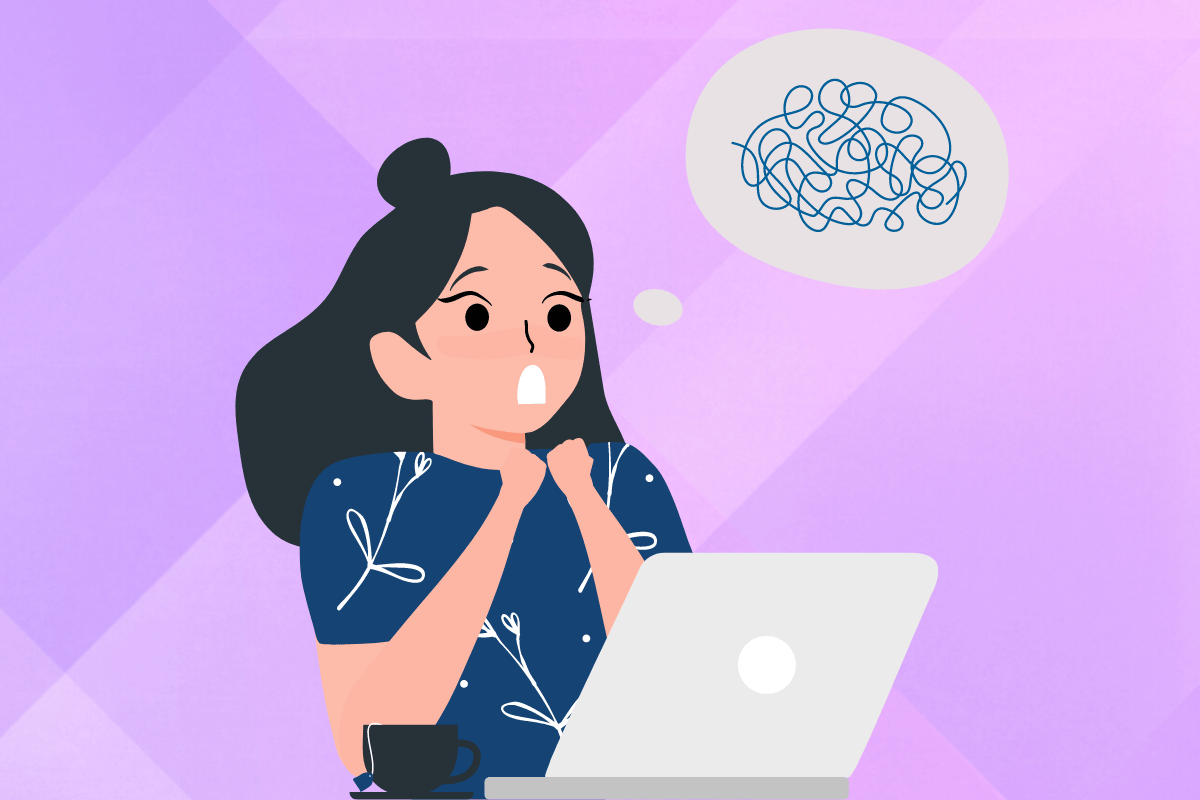 There is nothing quite like the feeling of knowing you have stuffed up at work. 
It's humbling, to say the least!
Ultimately, it is pretty impossible to always be working at 110 per cent and constantly making the right work decisions, despite what some motivational speakers on YouTube may tell you.
Which is why sometimes people make... slips.
"Why did I leave the oven on at the cafe all night in 2012?"
"I can't believe I put my night out on the company card." 
"Did I really accidentally text my boss that rude message."
To celebrate the recklessness of it all, we asked 21 women for the biggest mistake they've ever made at work.
"I accidentally spent $20,000."
"So once upon a time I pressed the wrong button on a budget I was setting up and I accidentally spent $20,000 in two days. Whoops."
"I forgot I was holding a cider when I put the kids to bed."
"When I was on my gap year I worked in a boarding house. One night, myself and the other gap assistants were having a few drinks before going out on a Monday night, but first we had to put the girls to bed and make sure their lights were out. The next week, a senior teacher in the boarding house sat me down to tell me I'd been holding a bottle of cider when I put the girls to bed. I had no recollection and was completely mortified. For some reason they didn't fire me."
"I accidentally drank drove my boss's car."
"My boss at a cafe once asked me to drive her car to pick up ice cream from the supermarket and I almost crashed her car. I was on my P plates and forgot that I had been tasting cocktails earlier (so was essentially drink driving), and I hadn't put any P plates on."
"I wasted an entire keg of beer and never owned up to it."
"I was working at a bar and went out the back to change a keg. To this day, I have no idea how to change a keg, but I believed in my soul that I'd be able to work it out. I tried and ended up getting sprayed with beer. Eventually, I accidentally knocked the keg over, and beer started leaking out. By this point I was so stressed that I just abandoned the task all together, returned to the bar, said we were out of that type of beer, and never owned up to spilling it. A few months later, someone casually mentioned that some idiot had wasted an entire keg of beer, but they thought it was someone who had left. I nodded in agreement."
"I missed my flight. I was at the gate."
"I missed my flight to New York for work when I was sitting 10 feet away from the gate with my back turned to it."
"I put a coke in the microwave."
"I got fired because we put a can of coke in the microwave to see what would happen."
"When I was 15, I sent job applicants a collective rejection email."
"When I was 15, I worked as a receptionist at mum's work in the school holidays, and I was given the task of writing back to people who had applied for a job but weren't progressing to the next stage. It was a pretty standard template email, but I was sending them one by one so I could put their name in. Anyway, my supervisor comes along and is like, 'That's going to take you ages, just send a blanket email with 'dear applicant' and bcc all the others' but being 15 I didn't really know my way around Outlook all that well, and accidentally cc'd every applicant so they could see exactly who had applied and was unsuccessful. I got so many angry emails saying how unprofessional it was, and the supervisor (who in hindsight was kinda dodgy) just told me to delete them and not tell anyone. I told mum recently, and she laughed but said it was a pretty bad look for the company."