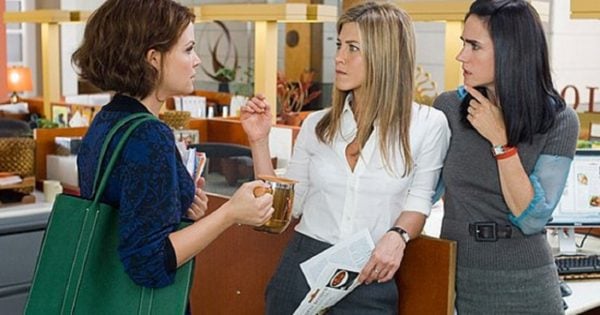 Like most office works I often countdown the minutes to my next coffee break. When you work in an office environment or in any job that requries you to work long hours, you need to break it up in some way. It freshens you up for the next few hours.
I have a mid-morning coffee break, a lunch break and then a mid-afternoon tea break. By break of course I mean I walk to the local shops to buy my coffee, lunch and tea and then walk straight back to the office and drink/eat at my desk.
Sometimes I'm so hungry I eat my sushi roll on the way back to the office and just keep writing. But just getting away from my desk for a bit of fresh air really helps.
Now a company in Scotland has decided to trial a program that would see workers skip their 10am tea break and work straight through. The Grangemouth Refinery in Scotland says instead of taking their mid-morning break they'd like workers to go straight through to lunch but in exchange, they are offering an extra 30 minutes of pay.
What horrible bosses have made us do in the past. Article continues after this video.
Workers are pushing back, with one worker telling The Daily Record that they start early and work hard and by 10am they are in "dire need" of a break. "Some guys use the time for a cup of tea. Others have a bite to eat. With winter coming, it will be a time when we can simply heat up after working in the freezing cold."
"For us, this is not some luxury, it's a necessity," one worker said.
Anna Fletcher from international law firm Gowling WLG says under The Working Time Regulations act of 1998, workers are entitled to a 20 minute rest break every six hours. "Although the regulations say nothing about when the break should be taken consultation before their introduction and subsequent guidance suggested that the concept of a 'break' means that the rest break should not be taken at the beginning or the end of the day," she told the Mirror in the UK. "So a break really should be a break."
In Australia, such breaks are called "rest breaks" and we are also entitled to longer "meal breaks" however the frequency and length of them depend on which industry you work in.
Office workers, for example, employees who work an 8 hour day are entitled to two "rest breaks" and one "meal break" which more than covers two coffee runs and lunch. However if you work less than 8 hours you may be entitled to only one or two breaks. If an employee is unable to take their break for some reason they need to be properly compensated. Fairwork Australia states that, "An employee who gets two rest breaks has to take one break in the first half of their shift, and the other break in the second half of their shift. "