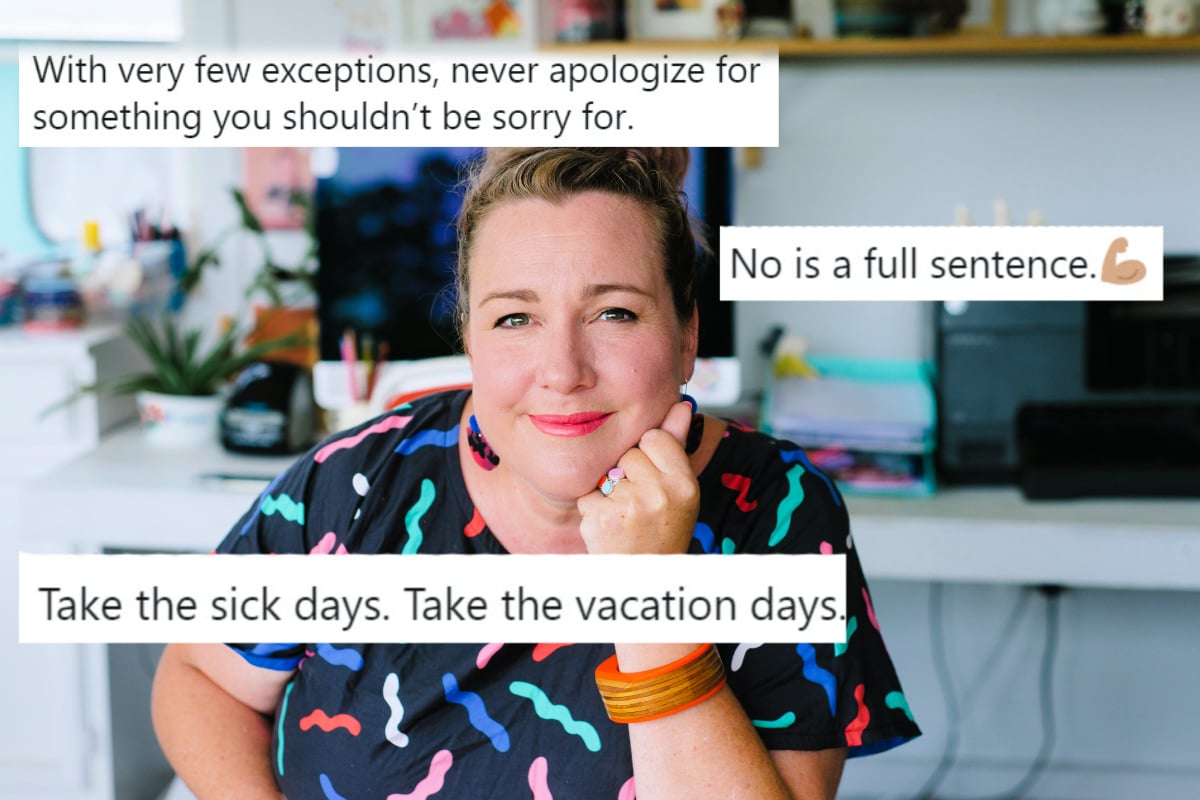 One thing that will always be true in life is, you don't know what you don't know.
This is especially frustrating in the career and work space, whether you're just starting out or moving into a new industry, because it makes for a lot of guesswork.
How much should I be paid? How much do I deserve to be paid? Am I qualified for this position? Can I ask my boss that? Am I allowed to say no to this?
Ideally, the first port of call for all these kinds of things is a mentor or co-worker you can trust, someone just as invested in your success as their own. But if you don't have access to someone like that right now, there are some very helpful women on the internet who are here to help.
Side note – here's a very accurate depiction of how all the different star signs handle things at work, does yours sound familiar? Post continues after video.
Recently, entrepreneur Amy Nelson posted a simple question on her Twitter account: "To my working women friends: If you could give your younger working self any advice, what would you say?"
At the time of publishing, more than 2,000 people responded. That's a lot of career advice.
We've gone through and done the hard work for you by pulling out the very best pieces of professional advice other women would give their younger selves if they could go back in time.
From asking for more money and learning to say no, to how to write better emails and why eating at your desk is never a good idea, here are 37 excellent nuggets of work wisdom to tuck away in your back pocket for the next time you might need them.
To my working women friends: If you could give your younger working self any advice, what would you say?

— amy_riveter (@amy_riveter) February 18, 2020