This week, you can't scroll through Facebook, pour through Instagram or scan any website known to man without seeing Blake Lively's perfect golden features smoldering back at you.
And it's not hard to see why.
Since her early Gossip Girl days, Lively has resembled a Disney heroine. She's always groomed to perfection and I'm fairly certain a flock of animated birds swoop in to dress her before before every red carpet event. And don't try to tell me that there's not some kind of bitty-boppity voodoo magic work going on with that perfect hair of hers, because I'll know you're lying.
But this week at the Cannes Film Festival, Lively has well and truly outdone herself, causing the world to fall in love with her fashion and figure all over again, sweeping into each press gallery  decked out in full Cinderella attire. We can't get enough of the pictures.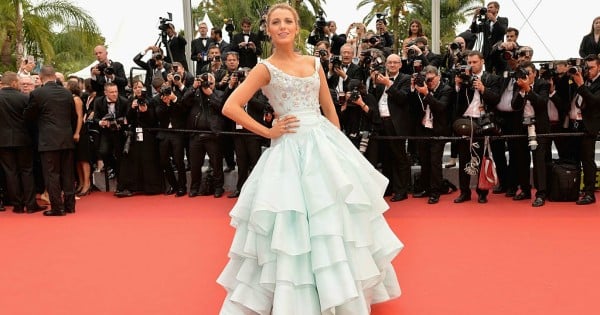 You see, Lively is at Cannes to promote her new film, Cafe Society, a movie that was deemed brilliant enough to open the entire festival. A movie written and directed by Woody Allen. Woody Allen, of course, has been in the spotlight this week for a whole different reason. Allegations of childhood sexual abuse by his adopted daughter Dylan Farrow have been brought up again, following a damning piece published in The Hollywood Reporter by his estranged son, Ronan Farrow.
Apart from the always straight up Susan Sarandon, very few celebrities and movie-makers at Cannes have chosen to comment on the abuse allegations leveled at Allen. That is, until Blake Lively chose to take umbrage with remarks made by French comedian Laurent Lafitte at the Cannes opening ceremony.