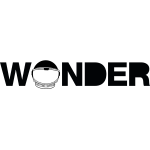 Thanks to our brand partner,
Wonder
I've never been into surprises.
I like to know everything that's happening, when it's happening, and why it's happening.
I've always been proud of my ability to have my finger on the pulse, to know 'the word on the street', to not let anything pass me by.
In short, I'm a big ol' gossip and I don't like to miss out on anything.
So you can imagine my, erm, surprise a couple of weeks ago when my workmates at Mamamia pulled off the ultimate surprise-packed day for me.
It was simultaneously the most terrifying and the most wonderful day of my life. It scared the heck out of me and filled me with immense joy.
It all began when I arrived at work and discovered a mug, with my lil' dog Vinnie's face on it, sitting on my desk.
I was so overwhelmed with excitement, I didn't even notice that my reaction was being filmed like I was on an episode of the 1990s TV show Candid Camera.
After my brief encounter with Candid Camera circa 1992 and a million unanswered questions about what the heck was going on, I settled into my work day.
But I had no idea that was just the beginning of what will be forever known as the 'National Day of the Keryn' (hopefully).
About an hour later, Nicolle, our Head of People and Culture approached me at my desk and asked to have a quick word with me.
Of course, I immediately thought I was about to be fired. I was terrified.
Nicolle took me into a meeting room and said she was going to play a short video about our professional development plans.
Except… it… it wasn't a dodgy HR video from the 1980s. It was an absolutely beautiful video message from my colleagues at Mamamia, my wonderful friends from all over Australia, and my hilarious parents, Carmel and Garry.
Once I realised what was happening, I turned into a blubbering mess. Everyone said the loveliest things about me and I just felt like I was surrounded by love. It was the nicest thing anyone had ever done for me.
But it didn't end there. Oh no, dear reader friends, there was more.
Nicolle told me she had one more thing to show me. Stunned, I followed her into boardroom.
What I discovered in the boardroom was beyond anything I could conjure up in my wildest dreams.
My colleagues had kindness-bombed me with a surprise party that was all about… me.
There was a mariachi band playing songs featuring my name. There were tiny little cupcakes with my face on them. There were people wearing t-shirts with my face on them. There were people wearing t-shirts with VINNIE ON THEM.
It was pretty much This Is Your Life in high definition.
There was a lot going on. Just when I thought I had taken it all in, I'd notice something else, like the gold balloons spelling out my name, or the banner that read 'Keryn is cool'.
At one point I managed to basically get into the fetal position while still standing up, just so I could have a moment to process it – this was the kindest thing anyone had ever done for me.
It's been a few weeks since 'National Day of the Keryn' and I'm still in awe that my absolutely amazing workmates, friends and family could pull off such a big surprise.
Most importantly, I feel so loved and appreciated.
I'm walking around to the tune of a mariachi band singing, "Keryn you're great, Keryn you're awesome" and can't help but laugh every time I remember eating a cupcake with my face on it.
Thank you for this amazing act of kindness.
Mamamia has taken the pledge to #ChooseKind, inspired by the story of Wonder, the beautiful book-turned-film that shows that it's perfectly okay to stand out and that simple kindness can go a long way.
We're performing acts of kindness every day as part of the Choose Kind Challenge, which involves filling up a jar with tokens to represent those kind acts. If you want to find out how your family, friends, school or business can get involved, visit choosekind.org.au to sign the pledge to help spread more kindness in the world.
This content was created with thanks to our brand partner Wonder.
What's the kindest thing anyone's done for you? Tell us below!