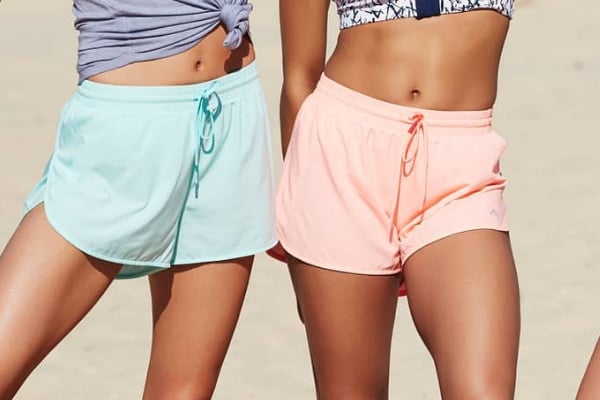 At a glance, gym shorts are pretty simple.
But if you've ever chucked on just any pair of shorts for your workout you will know that is not true.
Not all shorts are created equal, which is why I am always a bit… sceptical when purchasing them.
It takes a special kind of short to give you enough movement to jump/run/squat/crawl/lie on the floor/whatever it might be, while also being a long enough length to stop you worrying that your bum is peaking out the bottom with every movement.
They also need to be comfortable at the waist, sit high enough but not too high, they can't be see-through oh, and preferably not hideous.
It's tough.
But when it's 35 degrees outside the thought of putting my poor sweaty legs into leggings just feels wrong. They need to breathe okay, so shorts are a necessity.
When I was in search of new gym gear to give me a February boost in motivation (The January optimism is long gone), I was pleasantly surprised to come across Rockwear's Essentials Wrap Run Short.
On screen, they ticked all my boxes. Cute colourways, good length, adjustable elastic waist band, side panels that allowed you to move and a built in bum cover (What is the technical term for a bum cover?) to ensure you don't flash anyone and give an extra layer of material, meaning they're not see-through.
And they were only $20.