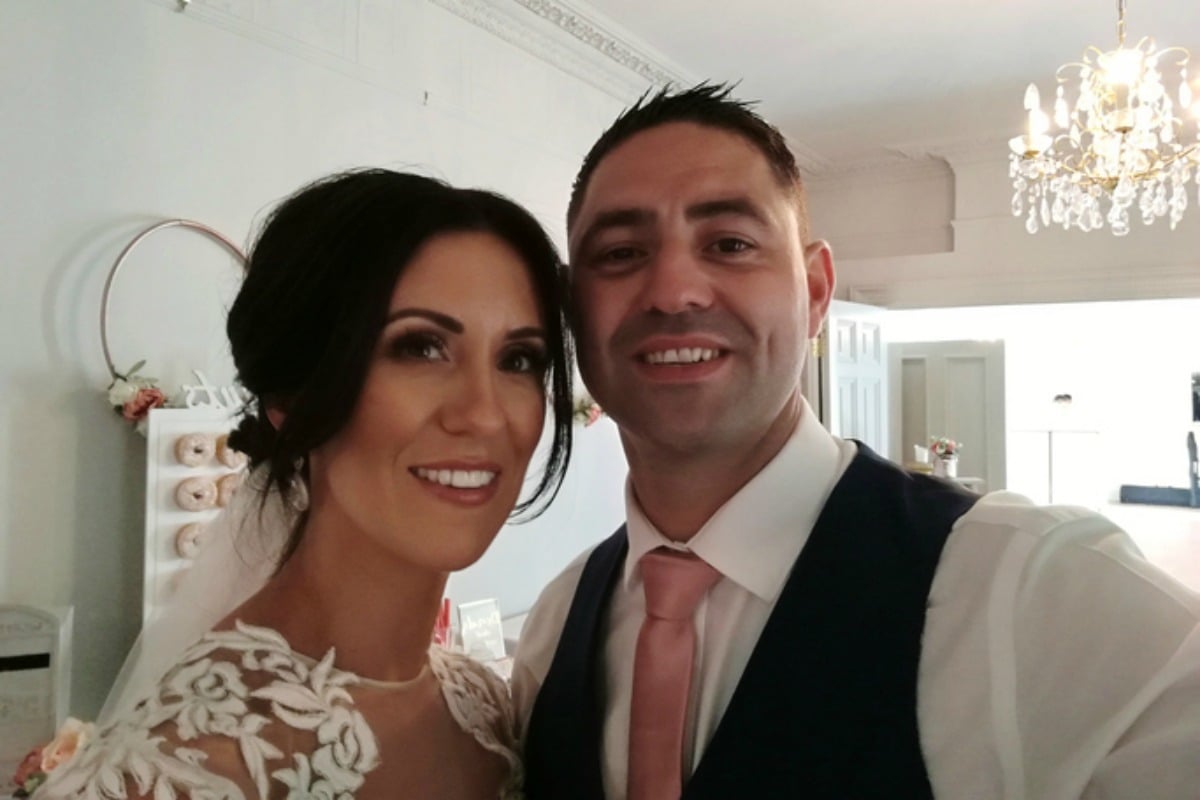 Anyone who is planning a wedding – or is close to someone who is engaged – can understand the, erm, stress that comes with planning such a huge event.
In addition to the headache that comes with organising a wedding, comes the often overwhelming cost of said day. The median cost of an Australian wedding in 2019, according to Wedded Wonderland, is a whopping $53,168. Just let that sink in.
From three-course sit-down meals to expensive photography, it's fair to say that weddings aren't exactly cheap – which is why we all go about planning our special days in such different ways.
Many people choose to splurge in some areas (for example, their dream wedding dress), and make cuts in others to compensate for what they consider a high priority. There's no 'right' way to have a wedding. It's completely subjective. Which is why we're all so nosy to see how much others have spent on their big days (just us?)
We spoke to seven women to see just how much they spent on their wedding – from the cake to their wedding dress – and asked: was it all worth it and is there anything they'd do differently in hindsight?
We asked 7 women exactly how much they spent on their wedding.
Sadie:
Explain the vision you and your partner had for your wedding?
When my husband and I decided to get married, we knew it was going to be tricky as his family lives in the UK and mine live here. We knew we wanted our families to be present for our big day, but we also knew that logistically it was going to be painful. I am not a frilly girly type of woman and his tastes are not flamboyant, so there were no plans for a big white wedding, but the conundrum was how to find some middle ground for us both.
Initially, my husband and I both decided that we wanted a wedding down the Great Ocean Road, but even though we tried to keep it low key, the costs started to mount up very quickly with accommodation, a reception venue, the cake, flowers, the dress and all of the other costs that mount up with a wedding. As soon as you mention the word "wedding" businesses think "ka-ching" and add a twenty per cent margin to gouge the happy couple! In the end, we were both so unhappy with what our wedding was shaping up to be, my husband suggested that we "run away and get married".